An effective project management plan  is crucial to the success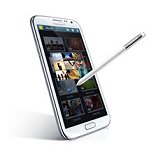 of any project, whatever the scope and size is.
While understanding the goals and objectives of the project is an
important first step, no less important is the need to
understand all stages of project management.
These can be explained  as follow:
Initiating
The initiation stage is the beginning part of the project, in which the nature and scope of the project is identified. Failing to do so may negatively affect the subsequent stages and overall outcome of the project. The initiation stage includes:
Analysing the business requirements and the objectives.
Creating a complete financial analysis for both the cost and benefits of the project.
Conducting research and analysis from all stakeholders regarding the project.
Creating a project charter or project overview, which will be used to authorize the project and as a focus point throughout the project.
Planning and Designing
After the initiation stage, comes the planning and designing stage where all the information that has been collected before will be used to plan the project in more details. They generally consist of:
Determining how to plan, for example by level of detail.
Selection of the planning team.
Identifying deliverables and creating the work breakdown structure.
Identifying and estimating the activities needed to complete the deliverables, as well as the resource requirement.
Developing the schedule and budget
Risk planning
Executing
The execution stage of the project management consists of the processes used to complete the project according to the plan. It involves the process of coordinating resources and people, integrating activities in accordance to the plan, and the timely delivery of the work.
Monitoring and Controlling
The monitoring and controlling stage consist of processes performed to observe the execution of the project in order to identify potential problems in a timely manner and determine the necessary corrective actions. The activities include:
Measuring the project variables against the plan and performance baseline.
Determine corrective actions to address potential problems.
Provide feedback between the many phases of the projects.
Closing
This stage includes the formal acceptance of the ending of the project. Activities may include the finalisation of all activities and the archiving of all files and documents related to the project. Before the closing, all the deliverables need to be checked to ensure they meet the overall objectives and goals of the project. The project closure, which contains all the documents and deliverables that have been produced, is then created.