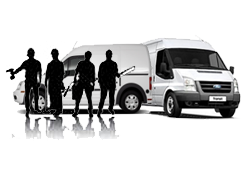 Effective Management of your Business Assets and
Workforce is of critical Importance Today.
We have assembled a range of various Solutions
to assist you with this important task.
1. Workforce Management : Inc Time Tracking Solutions & Workforce Management Solutions
2. General Tracking Solutions : Inc Asset Tracking Solutions : Inc Portable Real Time Personal

3. General Tracking Solutions : Vehicle Tracking Solutions
Manage your Assets and Workforce Under the following Headings.
Asset Tracking
Fleet Tracking
Goods & Freight Tracking
Remote monitoring
Workforce management
Asset Tracking
We can give your business the ability to track all the assets in your business.This will help to increase your productivity, security and efficiency and will equip you to make well informed decisions that can improve efficiencies and reduce costs.
Fleet Tracking
We carry a variety of vehicle tracking systems that aid in your dispatching, routing, recovery of lost or stolen vehicles and improving your customer service. GPS vehicle tracking software enhances fleet efficiency and provides insight into vehicle and employee activity resulting in monthly savings for your Business.
Goods and Freight Tracking
We can assist your business to keep track of your goods or freight in transit to see that the asset in question is being monitored and controlled from your business location to the end customer.
Remote Monitoring If you require information from fixed assets that are located on remote sites, a remote asset monitoring solution could be the right option for your business.
Workforce Management
In the modern business environment People are the most important asset.We can provide your business with a range of technology solutions for the
effective management of your workforce.
Let us help you find that perfect Asset and Workforce Management solution for your Business
The TIB Team