We can offer you a new virtual cloud based PBX Voip phone system
which can deliver all the functions of an in-house Enterprise PBX system.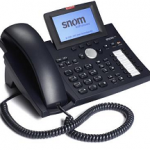 BENEFITS
> Reduce your call rates by up to 70%
> Reduce your line rental costs substantially.
> Digital Attendant/Receptionist included
> Plus many more benefits!
Call costs reduction
Significant cost reduction by using the Internet to route your calls.
If you have overseas offices, using an the Virtual PBXs could reduce your
business's costs significantly. Mobility, productivity and cost-saving advantages for
businesses from the integration of remote workers and branches to the company's phone system
Multiple Branch Offices
If you are planning on expanding your business to open new branches or offices, this system will allow
you divert traffic between your offices and as it routes the call over the internet it saves on
long distance call charges. Dialing your other branches or offices is as easy as calling an extension down the hall
Digital Attendant/Receptionist
A voice menu system that allows callers to be transferred to an extension (Press 1 for Sales, 2 for Support, etc),
without going through a telephone operator or receptionist. The auto-attendant is also known as a digital receptionist.
Working From Home
Even if your business has a single remote office based at home, the Virtual PBXs can give you
the same features as having a fully fledged phone system with multiple numbers and a
digital attendant to transfer calls to your mobile while your not at home plus this
can all be done via a web based interface that can be accessed while on the road.
Other advantages:
Much easier to install & configure than a proprietary phone system
Easier to manage because of web based configuration interface
No need for separate phone wiring
Eliminates proprietary, expensive phones
Scalable can grow with your business.
SEE ALSO: Virtual PBX Explained
Contacting Us:
Please complete our online inquiry form here
The TIB Team