Every successful business requires an organized culture.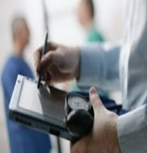 We have collected some of best Project Management
Apps that will help you to remain organized in today's era.
Here are the apps in no particular order:
1: Central Desktop: – Central Desktop is a cloud based platform
that helps you to work anywhere as long as there's an internet connection.
It comes with various organized features such as instant time tracking,
real-time web, instant document editing, built-in instant messenger and many more.
2: JoinContact :- This tool help you to upload multiple files with
a single click, link various tasks, images and documents to discussion
groups, organised images and photos and many more features
that will add value to your business.
3: AceProject: – Keep a tab of all your projects along with
managing employees and expenses. AceProject is the best card in the deck.
4: Confluence :- This tool is very helpful for you, if you are a wiki user.
It is primarily focused on documentation and information sharing tasks.
5: Huddle: – With Huddle, you can store files, facilitate communication
through wikis and forums,  schedule meetings and utilise many
other options that comes with this App.
6: TeamLab: – This tool is productive for small to medium-sized companies.
TeamLab facilitates in-house chat messenger that connects every member.
Also, you can create blog posts that the entire organization can see.
7: ActiveCollab: – This is one the flexible project management tool for your business.
You may set milestones for your team, assign tasks and get notified
via e-mail for updates on the project and add team members as and when required.
8: Kapost: – With this tool, you can present a concept in a virtual news room
and have it approved by an editor.  This tool also has a built-in
feature for payments per post.
9: Vitalist: – With Vitalist, your projects are ready to be accessed or
updated from anywhere. This is very user friendly 'Online Getting
Things done' software for your business.
10: Time Doctor: – It is very efficient time management tool for your business,
which automatically generates daily reports of your employees;
keep track of what websites and applications are used, and many other
features that track every possible action of a user on his computer.
We hope you find these twitter tools of value.
Thanks
The TIB Team