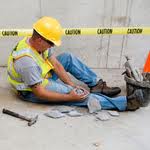 What is a Lone Worker?
Anybody who works alone is classed as a lone worker.
Lone workers can include:
Self-employed people.
Employees who work away from their business' base.
This occurs in a wide range of business activities such as transport,
painting and decorating and electrical and other repair work.
People working outside normal hours – such as factory security
staff or a night cleaner in an office block.
Mobile workers – such as salespeople – who may be on their own for
long periods of their working day.
People who work from home.
Agricultural and forestry workers
Service workers, eg rent collectors, postal staff, social workers, home
helps, Doctors, District nurses, Pest control workers, Drivers, Engineers, Architects,
Estate Agents, Sales representatives and similar professionals visiting domestic and commercial premises.
Small businesses often use lone workers.
For example, a shop might be staffed by just one worker at any given time.
Here are some recommended Services
Employed Lone Workers
If you employ lone workers, you have the same responsibilities for their health and safety as for any other employees. You may, however, need to take extra precautions to ensure that lone workers are at no greater risk than your other employees. Using a personal tracker with a 24/7 monitoring solution will assist employers in meeting their legal responsibilities relating to lone workers.
Self-employed lone workers
If you're self-employed you have a duty to protect your own health and safety. If you're self-employed and you work alone, this means you must identify and minimise any risks that working alone involves.
How does it work?
Choose one of our personal tracking devices. The SafelinQ or the OLinQ depending on your needs and then signup to our Lone worker monitoring package.
Contacting Us:
You can call us on 850 254 8760 or please complete our online inquiry form here