A number of E-commerce Solutions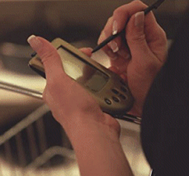 We have teamed up with the top E-Commerce solutions providers to offer your Business the best E-Commerce Services. In association with our Partners we can provide
everything you need from a simple order button linked to a pay pal account right through to a fully fledged Online Shop for your Business. With features such as : shipping and tax calculations, stock control and order processing that integrates with all of the main payment processors.
Here are links to our Partners services:
1: E commerce Solutions : General E-Commerce Solutions
2: Other Services : Other General Solutions
Some questions you will need to ask regarding E-Commerce
Also some questions you will need to ask?
Will you be selling a single item, or will visitors need to be able to browse and add multiple items to their cart?
Are these items associated with distinct options? If you're selling t-shirts, for example, size and color might be options to include. Also
How will you want to process your payments online.
There are two payment options:
Take online payments via your own Internet merchant account.
Accept credit cards online through a third party payment processor.
Two main types of E-commerce solutions
There are two main options available to you in terms of how you want to sell through your website.
Shopping Cart Systems
These are suitable if you want to sell products direct from your website and don't have complex product variations and advanced shipping requirements. Advanced Online E-commerce Solutions These are suitable for more advanced online trading options.