Mobile apps enable an entrepreneur to manage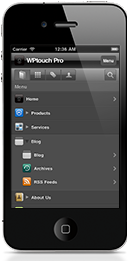 his entire process from the palm of his hand.
They also allow consumers to communicate, converse and
purchase products effortlessly, something that app developers
certainly observes while creating them. However, while using
a flood of mobile apps on the market, it's essential to get
right suggestions so you don't waste your time or money on bad,
time-draining apps.
From personal to professional you can do any work with your iPhone.
Below I have listed 10 useful iPhone apps that may help you immensely.
OmniFocus
OmniFocus for iPhone brings task management to your fingertips. Keep track of tasks by
project, place, person, or date. With OmniFocus for iPhone, you'll always have your
important information at hand, whether it's a shopping list, agenda items to discuss
at work, things to do at home—whatever you need.
Apple Store App
This App helps in researching, personalizing, and buying products from Apple, and even
get ting help at the Apple Retail Store. It's also one of the easiest way to get a
new iPhone right from your current iPhone
Thumb
Thumb is an app through which you can share your views and ask questions.
The top attribute of this App is that people straight away begin to rate and comment on pictures you upload.
You could usually receive over 30 votes within couple of minutes.
Sent- Gmail for your IPhone
It's really the best and most useful Gmail app out there. You can send and receive emails
with a touch of your iPhone.It is one of the best app especially when you are  on-the-go.
Instagram
It's a fast, beautiful and fun way to share your life with friends through a series of pictures. Snap a photo with your iPhone, choose a filter to transform the look and feel, send to Facebook, Twitter or Flickr – it's all as easy as pie. It's photo sharing, reinvented. The best thing is its free.
Instapaper
It's a simple tool to save web pages for reading later. Like the Instapaper web interface's Text option, the app downloads a mostly-text version of each page, using ideal formatting for maximum readability on the iPhone, iPod touch, and iPad. You don't need to zoom in to read the text. And you can't accidentally side-scroll when reading a long column.
Uber
Uber is your on-demand private driver.Request a ride at any time using this iPhone and Android apps. Dispatch the nearest driver to pick you up. You'll also receive a text with the estimated arrival time. When the car arrives, you'll get another text. Hop into the sleek black car, tell the driver your destination, and you'll be on your way
Dwolla
It allows people to exchange money through iphone without paying any sort of extra credit card fees. This is a new style of transaction, and a fair, transparent, and innovative type of payment product.
Soundtracking
Through this app you can share your location, music and photos all in one. It sounds like something you've seen before, but is surprisingly addictive to use. And best feature is that it integrates with Facebook, Twitter and Foursquare, so it's a way to enhance the networks you're already on.
Mobile Shopper 2012
Now get all the information you need to know before you buy, wherever you go. Get ad-free access to expert & unbiased Consumer Reports' Ratings, Brand Reliability, Buying Advice, videos and more on thousands of products, including Appliances, Electronics, Home & Garden, Car tires and batteries etc.
The TIB Team