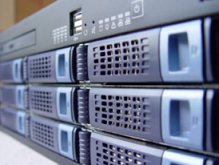 With the increased use of IT in business, this has provided increased business
efficiencies and improved processes. As a result of this the key area of Data Management has become critical. Any systems failure and resulting
downtime is unacceptable so a business needs to invest in the range of technology systems and services that will guarantee their business continuity.
In association with our Partners we offer you an extensive range
of Data Management Solutions for your Business.
These include the Following:
1: Website Hosting & Data Storage : General Services
2: General Data Management : General Storage and Email Services
These Data Management Services include:
Website Hosting
Cloud Computing Services
Data Protection
Data protection and consumer privacy are becoming increasingly important for Business. Data Security is an essential component of good data protection compliance.
Other Services in more detail:
Website Hosting
In a secure data centre, we can maintain and support your business website and email accounts allowing you to  communicate professionally and efficiently to your customers and clients.
Malware Website Scanning Service
We have teamed up with Website Scanning Tools to bring you a new Anti Malware website scanning service, this is to counter the growing threat posed by malware to website owners.
Online data backup
We can help you backup and protect your important business data with our online data backup service. Your data will be continuously backed-up, encrypted and stored in our secure data centre and can be accessed online at any time.
Cloud computing services
With our Cloud computing services we can organise  and support your business applications and data
management on the internet and allow business users access it 24/7 online. This means a business does not have to and maintain their business applications on their computers or invest in staff and time to manage their day to day IT requirements.