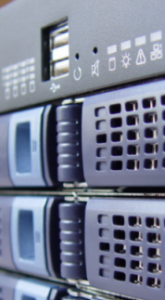 Business is constantly evolving and investing in
new technology and its day to day application is
a key element in any industry.
Technology is no longer seen as a cost centre to
be controlled but is now used as a competitive
advantage to give your business the edge
it needs in your particular industry or marketplace.
It can be seen that New technology leads to
smarter innovative thinking and therefore
smarter working.
Why invest in technology
Some of the main reasons for investing in new technology include:
Increases efficiencies
Safeguards assets
Streamlines all processes
Improves communication
Assists creative and innovative thinking
Gives a Competitive Advantage
Some of the main Industrial technology Systems we provide include:
IT infrastructure management
Barcoding and RFID
Track and Trace Solutions
Biometrics Applications
Packaging Technology
Mobile Working
Data Integration
Document Management
IT infrastructure management
The task of maintaining an IT Infrastructure is a costly exercise for any IT department. For this reasons, it is worth spending some time examining the options available to IT departments and how those options can impact on direct costs and indirect costs relating to business continuity.
Barcoding and RFID: Auto-ID
Auto-ID, short for automatic identification is the term used to describe the process of automatic data collection and identification that occurs in real-time. Barcode, RFID and Biometric technologies are all considered to be types of Auto-ID. It is necessary to understand the return to be gained when deciding on whether or not to invest in Auto-ID or indeed in which form of Auto-ID?
Track and Trace Solutions
We can advise you on a complete Track and Trace Solution especially in regulated industries. Whether its waste management in industry or health care to Label Management and control we have a solution to suit your business and industry needs.
Biometrics Applications
Biometric systems work by measuring features that are unique to each person, and thus offer greater accuracy in attendance tracking and access control systems. We can provide a range of biometric devices and applications to incorporate into your personnel management systems. These can be used for recording attendance, or to verify identity in conjunction with a swipe/fob card to be used to gain access to secure areas.
Packaging Technology
We have access to the latest printing, labeling and packaging technologies that will suit your particular industry and product. Whether is specialist thermal label printing or product coding and marking we can deliver the right solution for your industry or application.
Mobile Working
There is a mobile working solution that we can provide to suit your particular business. This will allow you adapt to your changing requirements and ensure the economic benefits of mobile working are achieved. Whether its a particular hand-held mobile device required for mobile working or a complete integrated hardware and software mobile working solution, we can help you achieve the increased level of productivity required from your workforce.
Data Integration
If you are an IT business or organisation you will need to look at how your organisation is going to access, integrate, and  deliver critical data for your business needs and decisions. This will involve looking at when, where, and how it needs this information to help your business stay efficient, flexible, and competitive.
The key areas include: Enterprise data Integration, Cloud data Integration,
B2B data exchange and data integraty.
Document Management
One of the main problems in any industry is the handling of paperwork and documentation. This leads to inconsistent filing structures, time lost filing and retrieving, slow customer response times and issues in achieving industry quality standards and certification. Investing in an integrated document management solution will generate substantial savings in this area.