In Association with our partners over at the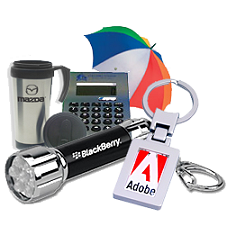 Promotion specialists we can source and brand various kinds
of merchandise to support your Business
Marketing and promotion activities.
Sourcing the best Promotional merchandise
We specialise in sourcing the best Promotional merchandise from
manufacturers around the world  and match these
marketing products with our customers'
individual requirements.
Imprinted with your Logo
This Promotional merchandise is then imprinted with your logo or
marketing message and can include a very wide range
of items including apparel or work wear, also  promotional pens,
calendars , umbrellas, Mugs, Key-rings and much more.
Here are some recommended Services

This promotional Merchandise can be used a variety of ways to promote your business,
or an event or just reward loyal staff or clients.
This Promotional merchandise is also known as Promotional Gifts when handed out as free Gifts
to promote an product launch or event
As Marketing Products or Promotion Products to promote a campaign or general campaign
As Personalized/Corporate Gifts when Personalized to reward a client or
employee.  These items  are Personalized with the recipient's name,
a personal message, the date or some other details to celebrate a specific event or
individual achievement.
Using Promotional merchandise to Promote specific industries
We can supply industry specific Promotional merchandise for your industry,
so if you're in the Pharmaceutical industry, the  IT sector, even the construction industry,
any industry, we can source and brand the perfect Marketing products for you.
Contacting us
if you are looking for pricing information then please complete the online feedback form here