Most people are familiar with Microsoft PowerPoint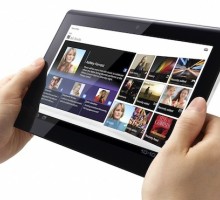 for creating presentations but did you know there are
a range of other online applications that can
be used as an alternative to this and not quite as expensive.

These Presentation applications include :
1. GoogleDocs – 
The popular online alternative to Office is Google docs.
You can create a new presentation within Google docs and
features a a lot of practical presentations with the same
functionality as MS PowerPoint.

2. Sliderocket –
This option has a full se tof professional design tools to assist you in creating amazing
presentations that will impress your client. With themes and layout structure you
also have shapes & charts, tables & pictures, audio, HD video, and Flash to tell your story without compromise.
3. Prezi – 
You can create powerful presentations and store them online with this tool.
This can then be shared online.
4. Zoho Show – 
Zoho Show's has a lot of pre-built themes and can be used with clipart along
with features like drag-and-drop which makes it an easy application to use.
5. 280 Slides –
A full featured site allowing you create a powerful presentation and run it in-house or onlline
You can access these from anywhere, and share them with the world
Thanks the TIB Team