While most of us a familiar with Internet Explorer and to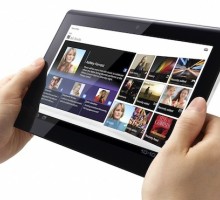 a lesser extent Mozilla Firefox there are other browsers
that can be downloaded and used as an alternative.
We  have listed the top eight browsers as below.
1. Internet Explorer –
Top of the list and the most used browser today comes from Microsoft.
It has all the advantages of being able to integrate into the
Windows o/s  and comes with a wide range of functionalities.
2. Mozilla Firefox – 
No 2 in the most used browser on the internet. Brought to you by
Mozilla it has a full suite of addons that can improve your browsing experience.
3. Google Chrome – 
Google has provided a very fast, secure browser with a high level of built in security.
4. Apple Safari – 
The default browser of choice for Mac users. Now also available for windows.
5. Opera –
Malware protection, built-in phishing protection and strong encryption.
can delete HTTP cookies and private data.
This is available in windows, mac and linux versions.
6. Phase Out – 
enables multiple searches with the major search engines just with one click.
7. Deepnet Explorer – 
first browser with RSS news reader, P2P client integration and phishing alarm.
very secure and user friendly, compatible with Windows only.
8. Avant – 
user-friendly fast browser. Protects from malware or adware problems.
only compatible with Microsoft Windows.
Thanks the TIB Team