If you have a older static website and are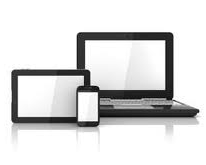 considering a website upgrade, then we have compiled
a list of 13 very good reasons to upgrade your
website to a next generation website in 2013.
Tip: Upgrade to a next generation website:
1. Will make your life so much easier
Makes updating your content, creating new pages simpler as there
are no programming skills necessary.
2. Will enhance your customer's experience:
By enabling you to update your content more frequently, also providing
additional features. It will enhance your customer's experience and keep them
coming back for more.
3. Saves you money:
No more expensive webmaster fees necessary every time you need to update your website
4. No more expensive licensing fees
Employs open source software so no expensive licence fee's
5. Gives you more bang for your Buck
Puts a high specked platform in the hands of small business at a fraction
of the costs of comparable enterprise systems.
6. Will enthuse and empower your staff
Will empower your staff as they can be allocated specific areas of your website to control.
7. Add new features easily
Enables you to add additional features, just plug them in,
as "there's probably and app for that".
8. Make google love you even more
Automatic sitemaps updating google every time you make an update on
your website will score you additional brownie points and ensure you're new
fresh product information gets into their index faster.
9. Global Community are working for free to support you.
Benefit from a global community of developers who are updating your platform so its constantly
evolving and always up to date with the latest trends in terms of functionalities.
10. It's safe and secure,
WordPress is pretty secure. Each release is tested by a large community
and security vulnerabilities are rare.
11. Is scalable: (Piggyback on a the efforts of a global community of enthusiasts)
Wordpress has a massive global community of enthusiasts who are
constantly working on upgrading the platform, working on adding new features,
creating new applications that extend it capabilities, this communities
efforts therefore ensue the platform is constantly evolving to meet
future needs and expectations, so piggy back on this effort.
12. Sure, everyone else is probably using it
It's estimated that around 30 million websites use WordPress worldwide, CNN, CNET,
Ford, ZDNET and various other popular sites has used WordPress as a CMS.
13. Get ahead of your competition:
Finally you will impress your competition if they see new additional features on
your website and your new website outranking them on the main search engines.
Professional Website Upgrade Service:
Our associates over at Next generation use this technique and can offer effective
responsive websites at really competitive rates; they also allow you spread the development
cost over a period of 12 months, so no major upfront costs to incur.
Thanks the TIB Team