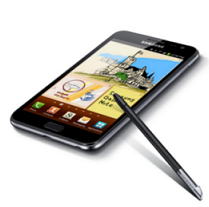 Technology has changed the way we plan and
organize our business activities.
Here are some great  Apps\Tools that will help you to organize
your business events more effectively:-
1: DW Event   : – DW Event is highly customizable
event management software.
It includes features like automated billing, custom
event websites and branding, website publishing/content
management and many more.
A must watch app for event planners.
2: OotoWeb : – Gather information in one comprehensive interface named OotoWeb.
This is one of the most effective tools for Innovative planners that helps them in
creating websites for events, communicate with attendees and process payments.
3: MindMeister :-This is one the mind-mapping app that will help you
to organize, prioritize and generate new ideas and thoughts.
4: Imperisoft :- If you are looking for lower registration costs and better service prospects,
this is the tool worth looking. This tool effectively track accounts receivables as well.
5: EventEspresso : – If you have WordPress as your event website,
this is the complete event management solution for you.
6: Pageonce : – This financial planning app is extremely useful in keeping
track of payments, fees, and credit cards. In a way, it is more
into monitoring the financial aspect of your business.
7: Scheduling Software : – This App facilitates centralized information that allows informed decisions.
Using SMS messages, email and voice alerts, this tool Improve communications between
employees and Human Resources.
8: Super Planner : – This App is designed for event professional and comes with a
variety of planning tools including calculators for venue capacity,
staffing, catering, staging and floor plans.
9: StarChapter : – StarChapter is specifically designed to help member based organization.
Some of their services include project management of implementation, go-live support,
data conversion, training, on-going support and many more. While increasing your revenues,
this   online App will help you increase membership and meeting participation.
10: Go To Meeting :- This App helps you to attend online meetings in the easiest
and most convenient way. You can also view slide presentations,
spreadsheets, reports and more with this App.
We hope you find these applications of value
Thanks
The TIB Team