In any business a major asset is the people working within it.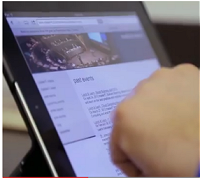 To help in the day to day management of  "Human Resources" we
have a list of cloud based apps.
These apps store employee information, organise work schedules, manage employee expenses, track time off, etc,  all on their own cloud based system.
TribeHR
TribeHR is a cloud based Workforce management and Human Resources application with the aim of simplifying the job of day to day HR. Through the secure website you can manage people, job descriptions, holidays, feedback, etc. This social HR software gives employees input into the full HR process and therefore help to build a team mentality.
BambooHR
BambooHr Saas (Software as a service) App is ideal HR management software for small to medium sized business. It has a clean easy to understand interface and delivers detailed employee records, customized reports, employee self-service etc.
Turbine
Turbine is an ideal business app that can handle your HR, expense tracking and purchase tracking all from one location. With a central employee database it can store employee details, track time off and leave due, monitor purchasing requests.
Nimble Schedule
Nimble Schedule is a work scheduling app that allows anywhere access to staff and management to facilitate organising and scheduling of work. Employees can clock in and out through an online time clock, see their work schedules, swap work shifts. Can hanlde multiple locations and time zones.
When I Work
When I work is an app for online management of your employees schedules. With this app we can communicate with and organise our employees working day. It allows you communicate through text based schedules and a built in 2 way text messaging using either the iPhone or Android based app.
We hope you find these applications of value
Thanks
The TIB Team