Book keeping tools help you manage your business more effectively,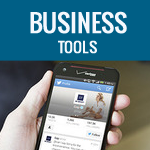 By helping you Track, Organise & Manage your Business Accounts? also
helping you keep track of your invoices, creditors and debtors accounts.
We have collected a list of some of the best Book Keeping tools for you,
with great features to help you manage your business
Here they are in no particular order:-
Fresh Books: – Fresh Books Accounting Solution is designed for Small Business Owners.
It won't take much time to set up and there is no obligation or credit card required.
It also supports a number of add-ons.
Simply Bill: – Simply Bills free account allows 15 quotes, 10 clients and 3 invoices per month,
however it comes with various handy features. Quotes can be transformed to invoice
or Invoices can also be saved as PDFs.
Lite Accounting :- While keeping the time you spend on bookkeeping to a minimum,
this application tracks invoices and handles expenses very easily. Also, you can create
your own products/services to have easily available to add to any invoice.

Billing Boss: – With Billing Boss, you can integrate your account with Paypal, Sage Payment Services and Beanstream. This tool enables you to send
unlimited invoices to unlimited clients.
Curdbee :- Say goodbye to paperwork and use this simple web application that makes billing a breeze.
With this tool, you can send invoices and get paid online. You can also view your finances at a glance.
Blink Sale :- Send your invoices quickly and easily through Blinksale. It also synchronizes with tools such as Base camp, which helps you to manage your online business easier.
KashFlow :- This tool is specifically built for UK businesses. With this tool, you can easily customise and edit invoices.
Zoho :-Zoho is the easiest way to invoice your customers. Zoho helps you to track customer payments and also accept online payments from customers.
QuickBooks :- This tool helps you to track your income and expenses. It automatically pulls information from your bank and present the report in excel.
Get Harvest :-With Get Harvest Time tracking is simple and lightning fast. This tool is simple to access and simple to deploy.
Working Point :-Working point is a small business management solution. It integrates tools for online invoicing, business accounting, and many other business needs.
We hope you find these tools of value
Thanks
The TIB Team