Content marketing is an essential aspect of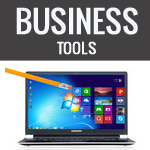 online marketing. The aim is to ensure
quality and consistency throughout
your marketing campaign.
We have collected 8 of the best Content Marketing tools for you.
Here they are in no particular order:-
1: Slideshare: –
Slideshare allows you to share presentations on their
social network using a simple uploading and sharing interface.
This is a tool worth checking out.
2: Addvocate:-This tool prioritizes content and offers employee level analytics.
It actually facilitates Employee Sharing of Content.
3: SEOMoz Toolbar: – As far as search-related things are concerned,
SEOMoz is one of the industry leading platforms. It helps you to
determine the page rank and domain rank of any link.
4: Optimizely: – Optimizely is a very easy to use tool and it does
not require any coding abilities. You can track engagement,
clicks, conversions, etc with this tool.
5: Buffer: – Buffer is very helpful if you are sharing others' content
across social media as part of your content marketing strategy.
With this tool you can effortlessly share what's relevant to your audience.
6: Uberflip: – Uberflip helps you to organise and centralise all of your content.
You can Filter your content marketing efforts by topic and create a
meaningful experience for each visitor.
7: SocialCrawlytics: – SocailCrawlytics is very helpful for researching
competitors. It actually measures all kinds of data ranging from
how many shares you get over a particular network.
8: Trello: – Trello helps you to remember ideas, collect needed supplies
and keep an eye on the big picture. It helps you to keep a track
on all your projects effectively.
We hope you find these tools of value
Thanks
The TIB Team