Saving links to good content you find online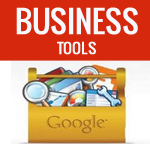 as bookmarks is a good practice as you
can return to this content later when you
have more time.
Bookmarking management tools
Bookmarking management tools are a great way of organising your online
bookmarks as they allow you to categorise and even tag your
content as well as share it with your peers online,
this is called social bookmarking.
We have assembled a list of the best knowing Bookmarking Tools to
help you in your Business.
Here they are in no particular order:-
1: Google Bookmarks: – Organize your bookmarks into private, semi-private, or public
lists for your research or for your personal use, sharing among friends, or sharing
with the public respectively.  You can access your Google Bookmarks from any
browser by logging into your Google account.
2: Find My Bookmarks: – This Chrome extension is helpful for people who bookmark lot
of stuff and forget all about it. Worth trying could be beneficial.
3:Pocket :- This is very helpful tool for beginners, who have not bookmarked anything yet.
Also, no Internet connection is required to read stuff that is stored in Pocket.
4:Xmarks: – With this tool, you can keep your bookmarks and browser settings in your
own hands in terms of privacy.  It syncs bookmarks, shares bookmarks and syncs profiles.
5:Chill: – With Chill, you can create "Collections" and name them according to themes.
It actually creates Playlists and adds videos to your Favourites.
6:Diigo: – Annotate your website, archive it and share both your bookmarks and archived
research with others. Diigo does this for you.
7:Stashmarks: – Instead of only bookmarking pages for later access, Stashmarks
actually keeps them organized for you. It makes your bookmarks searchable by indexing each of them.
We hope you find these tools of value
Thanks
The TIB Team