Skype has established itself as one of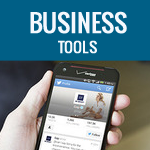 the best tools for online communication.
However if you want to utilize Skype efficiently,
you need effective extensions that should add value.
We have collected some of the best Skype extensions
for you, Here they are in no particular order:-
CalimSkypeLauncher: – This tool allows users to sign in to multiple
Skype accounts at the same time. This portable application can be
launched instantly after you download the same.
SMS to Skype: – This free service allows GSM mobile phone users to
send Skype instant messages to any Skype user.
VoiceGear Contact Alerter: – This tool lets you stay informed whenever your
Skype contacts change their online status. Anytime your Skype contact switches status
you will be notified with a sound alert or a popup window.
Skype Online Status: – Add one or multiple, highly customizable and accessible
Skype buttons to your site. You can also pick your favourite button themes that will
show your online status and place them in posts and pages.
skype2twitter:- This tool helps you to Cross-post your Skype mood
messages to your Twitter account. Isn't it nice!
SKMap: – With this extension, you can plot Skype users with location information onto a Google Map.
Skype for AppExchange: – You can make free VoIP calls and low-cost telephone calls with
this extension. It combines your voice data with Skype's communications technology.
You can join up to four others into a Skype call.
eBay via Skype:- With this tool, you can access and listen to eBay selling
items information from your Skype Messenger.
 Vodburner: – VodBurner records Skype video calls and creates complete
video productions. You can also Edit your videos and add subtitles and more.
We hope you find these tools of value
Thanks
The TIB Team