Mobility is the name of the game these days.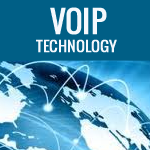 There are more smartphones and tablets in use
today than there have ever been previously,
driven mainly by the younger generation that
spent more time growing up around these devices.
An increasing demand is manifesting itself within enterprise operations
for immersive experiences in business technology, mirrored closely
by the elevated need for the ability to work from wherever it
best suits an employee to "clock in" for the day.
This seems like a lot to process, and might appear to be intimidating and out-of-reach all at the same time. But the kinds of solutions that are being offered today not only bring these advantages to organizations of all sizes, but they also do so in a way that is easy to implement and operate. Not only has technology become more powerful, but the interfaces used to enable it have become more streamlined as time has progressed. This means easier integration into existing business practices and a greater confidence that staff members will be able to navigate these tools with ease.
One of the biggest ways to enable employees is to launch office phone service into the cloud. VoIP IP
telephony has received large amounts of praise, but its true potential cannot be realized until it has been placed into a unified communications application and made available on portable machines. This not only unlocks possibilities for a mobile workforce to be created, but can also keep businesses afloat in the event of an emergency.
Working Remotely Provides Freedom, Boosts Morale
It used to be that the proper tools did not exist to facilitate an office without a defined location. There was no pool of resources or advanced collaboration abilities on hand to allow staff members to have a say in their own schedule. But the introduction of the cloud changed all that, first in terms of file sharing, then eventually in the way of communications.
Cloud VoIP is an obvious endpoint for the capabilities of mobile technology. Not only does it make working from home at the convenience of staff members much more of a possibility, but it also means big things for the "road warrior" employee. Traveling can make conducting business difficult, but when the voice network is contained in an application that can be launched anywhere, many of the strings attached to company-sponsored trips are easily cut.
Cloud Telephony Critical To Preventing Downtime
But there are also plenty of situations that can arise where employees have to work outside of the office.
Not only due to a conflict in their personal lives, but because of an unexpected disaster occurring. Public health concerns, flooding and other natural events cannot be planned for. If an office is suddenly found to be inaccessible or uninhabitable, downtime can be relieved by the use of a cloud VoIP network.
Mobile devices offer organizations incredible potential.
In order to capitalize on new abilities, cloud VoIP will be a critical asset.