Now that so many people are reading news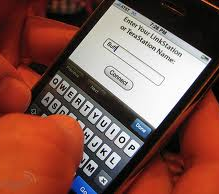 and researching products and services online,
their first point of contact with your Business
is most likely to be online and via a search engine.
Search Engine Optimization & brand perception
Brand perception online has been linked to search engine visibility.
Studies show that searchers regard companies that are placed
on page one in the search engines as the major players in the field.
The cost of generating traffic from search engine marketing is much lower than
traditional media. Search engine marketing also has the lowest cost-per-lead and
the highest return on investment.
Its estimated that the cost per lead was 0.25 for search, 0.40 for e-mail,
1.00 for the yellow pages, 1.80 for banner ads, and 8.00 for direct mail.
Search engine optimisation is a fine craft
Search engine optimisation is the process of fine tuning
(otherwise referred to as optimizing) your web site to reflect specific keywords and
phrases that are relevant to your business as well as ensuring your
website appears high on the search engines results pages.
Thanks the TIB Team