Whether you're starting a new business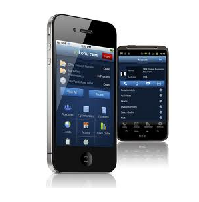 or looking to revamp your image, our Business
Logo Design team will help you portray the true identity of
your business through professionally designed logos.
Your logo is arguably the single most important element when
it comes to building a recognisable brand and increasing
customer awareness.
The importance of a professionally designed
Business identity
Many business owners underestimate the importance of a professionally designed logo.
Your company logo forms the basis of your entire corporate image.
The design process should be given serious consideration during the planning phase to
ensure the final logo accurately reflects the core focus of your business.
We produce innovative professional custom Company logo designs and Corporate Identity Solutions.
Your Corporate logo design is critical
We understand how critical your Corporate logo is to the success of your business.
Our professional and talented business logo designers produce customized
corporate identity solutions, while always keeping in mind your requirements.
The reason we keep our prices so reasonable compared to those offered by our competitors,
is we believe that even a small business should have the opportunity to
have a professionally designed logo which meets their budget.
Every customer is unique, and every client's business needs are unique.
Our business logo design team ensures that every customer has a 100% unique,
eye-catching professional image crafted according to their clients' requirements.
Skilled and professional logo designers
With your ideas in mind, our skilled and professional logo designers will create
an eye-catching business logo and a customised Corporate Identity Solution that
will place your business at the forefront.
Our design & Print services provide an extensive range of services:
 inc branding, corporate identity design, logo design,
in fact everything you need to promote your business.
Thanks the TIB Team