Advice on establishing if your Business Website an effective selling Machine
More and more purchases are being made exclusively online today.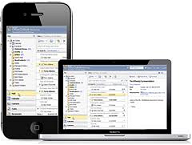 The online buying cycle has evolved into a distinctive process and
your business website needs to integrate well within this process
to be an effective selling Machine.
Here are the stages of this process and what
features your website needs to possess to
be effective within this process.
The Online buying cycle involves the following stages:
Stage 1: Initial search and identification
This is the first initial stage where the online consumer searches and locates
their preferred online product or service.
Important Website Features and Requirements:
You need a website with a high level of visibility, so that potential customers
can find your product pages; a website that has a high level of visibility
on the main search engines is a must.
The solution:
A dynamic website with automatic sitemaps updating the search
engines each time you add a new Product is essential to establish
and maintain a high level of visibility.
Stage 2:  Comparison & review
This is where the consumer conducts their online comparisons,
price, specs,  they also tend to use social media to see any feedback
from their peers about the candidate suppliers in terms of product support
and general feedback. Forrester Research tells us that 80%
of all purchase cycles involve some form of peer recommendation.
Website Features and Requirements:
A website with the latest Product news and information
as old stale out of date product information with certainly turn them away.
The solution:
An effective Web based content management interface that your staff
can access and update from anywhere will enable you to have the
latest product updates available for your visitors.
Social media integration
Social media is also now playing an important part in the buying cycle as consumers tend to
trust each other more than they trust any other form of advertising, so you need a website
that will allow your users share your offers with their peers on the top social networking websites,
this will enhance their experience and open your business to a wider audience.
The solution:
A website that has strong social media integration features.

Stage 3. Decision and purchase
This is the final stage of the initial phase, but not necessarily the end of the process,
A customer with a positive buying experience will tend to share their experience with
up to 150 others via social web, so ensure your website provides the best experience
and your customer support department is active and engaging with your customers
even after the initial purchasing cycle.
The solution:
A website that has multi user access capabilities whereby you're after sales customer
support team can interact with your new customers. A multi user content management
Interface with administrator control will also enable you to restrict certain areas
of your website to certain users, So that users are assigned roles and permissions
that prevent them from editing content which they are not authorized to change.
An overall solution is a website upgrade from an effective website upgrade service:
Our colleagues over a next generation websites offer an effective website
upgrade Service whereby they can take your existing website and
upgrade it to a next generation website with the latest features including:
Automatic sitemaps for better search engine optimisation
and better website visibility.
Easy to use web based content management systems
allowing you manage your content more effectively.
Social media integration allowing your visitors share your
information with the their peers, plus much more
Thanks the TIB Team