Now that you have your business up and running,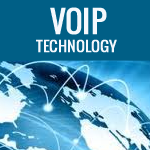 there are probably a few things you
wish could go a bit smoother.
From ordering inventory supplies to hiring the right employees,
there are some things that you will have to learn as you go.
One thing you don't have to wait on however, is using the right phone
and communication services.
This is where VoIP services can be of the utmost benefit.
Voice over Internet Protocol is a technology which lets you transfer your traditional
phone network to a system which transfers calls via an internet connection.
VoIP can help transform your business into one a better one; this is a closer
look at the areas in which it can help both efficiency and operations.
Voip Provides Cost Saving
The ultimate goal of your company is to make money and the simplest way to achieve this is to
reduce your overhead expenses. Thankfully, VoIP can help you do this. In fact, by using these services,
you can cut your conventional phone bill in half. Additionally, you can access a wide
range of communication services that you may not have previously been using.
Voip Provides Improved Accessibility
Through VoIP, you can access your personal telephone service no matter where you are as long as you have access to an Internet connection. By logging into your VoIP telephone services, you can easily access your business phone system, check voicemails, return missed calls and much more. You can even access the system via email if you prefer to, providing you with easy access through a smartphone while you are traveling from one place to another.
Voip offers Enhanced Flexibility
Are you looking for a way to enhance your conventional phone system? If so, you need to take advantage of business VoIP services.
All you need is a VoIP telephone adapter; simply plug in the device, which looks like a USB memory stick, into your computer and immediately your analogue phones will begin transmitting digital data; thus, allowing you to use your conventional phone system through the Internet. You can track all of your outgoing and incoming calls as well as record any calls that you want to. The only thing you need to do is make sure your computer is turned on when receiving or making calls.
Voip has Multiple Features
Making calls is not the only function of VoIP services. In addition, you will be able to carry out video conferences, manage voicemails and more. One of the best benefits gained when using VoIP is that you can do so no matter where you are located. For those of you who work from both the office and the home, VoIP can be of the utmost advantage.
If you are looking for a way transform your business, never underestimate the benefits that you will gain when using VoIP telephone services. From videoconferencing to recording your calls, your business will benefit significantly from these affordable services.
Author Bio: This post was provided by Jonny Grant of Packnet; a Business VoIP provider. Jonny offers small business advice about using VoIP but also enjoys reviewing VoIP based apps and writing about the latest industry trends.