First impressions can make all the difference in the world when it comes to closing those lucrative
business deals. By using virtual PBX, any small businesses can set the right atmosphere and business
tone for communicating with customers and keeping it strictly professional. Virtual PBX offers an
enterprise class communication system at a fraction of a cost. This is especially beneficial for small
companies who are lacking in financial and human resources. A virtual phone system can help your
business to reach new heights of success in the following ways.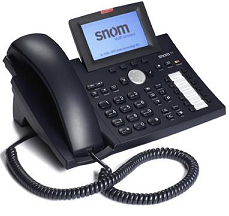 Flexibility
The Virtual PBX is heralded for its flexibility, as you can easily add
or remove new users to the system. As your business grows, the
number of human resources may also grow – along with other
infrastructure improvement. Adding or removing users from the
Virtual PBX system can be done without affecting its
function, which removes the need to invest in a whole
new system. Regardless of the current capacity needs of
your business, rest assured that it can be adjusted accordingly
in an effortless way.
Connectivity
Another advantage that the Virtual PBX system has is that it
allows you to connect to the system even when you are outside
of the office via the web interface. This gives you the freedom to work from anywhere
and still be in touch with clients, customers and employees. The system can forward incoming calls to
multiple numbers. Likewise, unanswered phone calls can be forwarded to voicemails. Since the messages
can be easily retrieved, there's no reason to miss important requests from clients and customers. The
system also comes with the Visual Call Analysis feature, which allows you to generate call reports in
real time.
Simplicity
Despite its wealth of features and functions, using the Virtual PBX system won't leave you scratching
your heads. Using an intuitive online control panel, you can manage most things remotely. The settings
for various features of the Virtual PBX system, such as call forwarding, can be done in real time as well.
Incoming calls can be intelligently forwarded to the right departments, so that your customers and
clients won't have to hear the dreaded busy signal.