Knowing the best trend that is relevant to your business will ensure you engage with  your target audience, its possible to identify certain trends on twitter, IE: topics people in various regions are chatting about and how you can identify and engage with this online
market. We have compiled a list of great resources that will assist you in this very important area.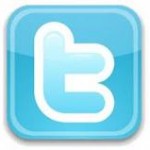 1. Monitter: It is a real time twitter search tool that enables you to monitor a set of keywords on twitter. It also allows you to narrow the search to a particular geographic location, allowing you to find out what's going onin a particular part of the world. To begin: just type a search term into the box above and click the "add column" button – or, if you prefer, click on the "Trending" link to load three columns with current twitter trends in them.
2. Hashtags.org: It is the defacto standard for hashtag information. The # symbol, called a hashtag, is used to mark keyword or topic in a Tweet. Any Twitter user can categorize or follow topics with hashtags.
3. Tweetmeme: It is a service which aggregates all the popular links on Twitter to determine which links are popular. TweetMeme categorises these links into Categories, Subcategories and Channels, making it easy to filter out the noise to find what you're interested in.
4. Trendistic: It is a tool that allows you to track trends on Twitter, similarly to what Google Trends does for Google searches. It gathers tweets as they are posted, filters redundant ones and compiles the rest into one-hour intervals.
5. Twitturly: It ia an another way to track top-shared URLs. The interface allows users to see all of the active tweets that have shared a specific link.
6. Plodt: Plodt allows you to use Twitter to track and rate the things that matter to you. To use Plodt, you need to: Follow @plodt Decide what you want to Plodt – food, movies, your mood, etc. Tweet as usual and add a tag and, if you want, a number, in asterisks. You can add as many as you want.
7. Twithority: Twithority is an easy approach to have the recent Twitter trends tweeted to you. The links offer a view of Twitter trends based upon time and "authority."
8. TweetingTrends: TweetingTrends is an even simpler strategy to stay up with Twitter Trends. Links go straight to Twitter Search.
9. PowerSearch: PowerSearch not only tweeting about emerging trends, also offers daily and weekly trends that you might have missed out on.
10. gtrend: gtrend is short for "Google Trend." It updates users on the latest trends within Google Search. Follow this account to comprehend trends across the wider web. No, this doesn't track Twitter trends, but it's an excellent way to compare trends.
11. Retweet: It Offers a simple iPhone interface to read by top retweets, links, and retweeting them out yourself.
12.Tweetie reviews: It has a section that exhibits what exactly is currently trending on Twitter? Not only that, you can help to save trending items as well.
13.Twitter Trend: This free application offers a simple tag cloud for checking out popular, rising, or upcoming trends on Twitter.
14. Summizer : It  is an advanced query Twitter search tool. It enables users to evaluate trending topics or find specific sorts of tweets, i.e. Tweets sent by or from a specific person, or tweets that don't include specific words. Summizer has both a paid and a free version.
We hope you find this list of use, thanks the TIB team