In this highly competitive business environment,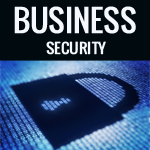 companies in all the sectors have been struggling
to reduce their costs.
One area in which businesses spend more money than
expected is meeting and conferences. Certainly, a
short meeting that requires only four to five individuals
to travel in order to attend cost thousands of dollars.
This is why many companies start organizing such
meetings on a weekly basis including dozens of participants.
Increasing popularity of Web Conferencing
Perhaps, this is the reason for the increasing popularity
of web conferencing these days. Businesses, whether big or small,
have discovered that they can get more work done, spend less
money and enjoy more flexibility by deserting head-to-head meetings.
It allows to conference or meets with another person, team
or entire group of people who are located across the town or globe.
Since, web conferencing opens your system to a lot of other networks.
There is also a risk involved of getting the information leaked
with a public activity. Hence, one must needs to be aggressive
in implementing the security measures in web conferencing.
All the participating parties should take ownership in
securing the situation both before and after the conversation.
Web Conference Security
Web conference security involves protecting the privacy
and integrity of your meeting. There are two aspects to
ensure proper security, one is technology used for web
conferencing and the other is the organization security policy.
Here is the simple yet effective list to follow the same:
Know your participants and send them invitation precociously
by using secured mail services. In case you are sharing conference
security code, don't forget to mark your mail as "do not copy"
which is a feature of most recognized mailing system.
It is recommended to have a small set up of web conferencing
equipment inside your demilitarized zone area. It allows you to
keep the information within your company's IT structure.
This hosted model is ideal for extremely sensitive meeting.
You can also avail the services of conference call providers
for less sensitive conference call.
Always use 128 bit encryption algorithm for HTTPS.
Nobody will be able to understand by overhear something
on the Internet if you use this algorithm. However,
if you want to use Secure Sockets Layer, you have
to pay extra for its highest strength.
Use cross platform technology for highest security.
Also, check security of web conference client and browser side both.
Organization security policy includes:
ü  Never download sensitive document in conference
call provider's service. In case, you have downloaded it,
delete it immediately once the meeting get completed.
ü  Have strict policy for user id and password management.
ü  Make use of soundproof room so nobody can overhear
the discussion outside the conference room.
ü  Never allow instant messenger for transferring the file.
ü  If possible, do now allow camera to record the session.
Indeed, web conferencing allow you to get the most of your
conferencing whilst reduce your expenditure. There are also
few customized features that let you enjoy with a web conference package.
This includes event management, conference calling, multiple
host control and much more. If you are an administrator or
heavy daily user such features can help you to a great extent.
Author's Bio: Donna Spencer, a blogger and technical support
executive for web conferencing software, is keen to share this
blog to his frequent readers who are keen to know the success
rate if the remote desktop software is integrated as an add-on to training.