If you are running Online Pay per click campaigns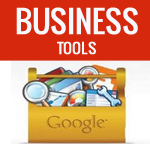 then you are aware of the time needed and costs
associated with managing such campaigns,
anything that can help you simplify the process is of benefit.
Pay Per Click Management Tools
If you want to drive more profitable conversions
while paying less, you need to choose the right tools, we have created a
list of these tools, which will help you to select the best options
and streamline your PPC Campaigns.
Here they are in no particular order:-
iSpionage:- iSpionage Campaign builder helps you to build your campaigns , more quickly
and simpler. It has tools like Keyword Grouper that lets you quickly sort your keywords
into more tightly focused groups, which in turn will become the ad groups in your campaign.
Acquisio: – Based on the events you define, Acquisio's PPC bidding tool automatically adjust bids and campaign budgets. This will provide you automated reports with data from Google and adCenter.
Clicksweeper: – Automate the management of your AdWords campaigns with Clicksweeper.
It provides a full range of bidding strategies and you can select the best that matches
your business goals.
Syncapse: – This bid management system offers a free PPC evaluation.
Syncapse uses social media data to achieve effective and smarter marketing
for the world's most valuable brands.
Wordstream: – WordStream PPC Advisor is an effective and innovative
platform that will help you to create and manage high-performance pay-per-click campaigns.
Analyse, group and organize large numbers of keywords in order to build better optimized
pay-per-click campaigns with Wordstream.
Adobe Adlens: – AdLens uses mathematical models to weigh risk and return across
numerous events and scenarios. This platform helps you to confer with a team dedicated
to maximize your AdLens investment.
Marin: – Marin provides you with a great desktop editor tool and an easy-to-use
online management platform. You can set bids based on a variety of goals like video
views, contact forms, etc.
We hope you find these tools of value
Thanks
The TIB Team