With Microsoft Lync and Skype on track to merge by early 2015,
small and medium sized-enterprises will finally have a
communications interface that is both professional enough
for office use, and practical enough for any growing enterprise.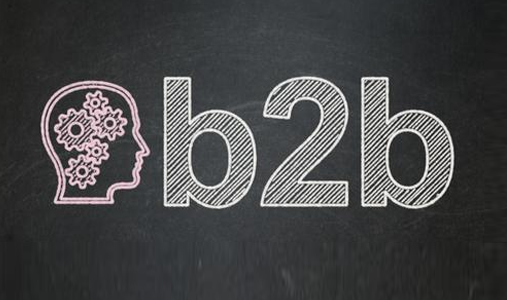 To be known as "Skype for Business," the new service will provide a
more unified experience, offering enterprise-scale communications tools,
while maintaining the familiar feel of the Skype interface.
Microsoft Lync
Traditionally used by large-scale business enterprises, Microsoft Lync offers video conferencing, online meetings, and affordable international communications. Lync's ability to unify traditional office tools makes it a must-have for remote business management and long distance communications. With Microsoft Lync, users can share office documents, spreadsheets and powerpoints in real time, making conducting international business meetings and web conferences easier than ever before.
For small-medium size enterprises, however, Lync never really took off, often perceived by small business owners as a little too heavy-duty for day to day use. In response to popular demand, Microsoft announced in 2013 that it would be merging Lync with Skype to create a new integrated platform.
Skype
Acquired by Microsoft in 2011, Skype remains the most popular VoIP telecommunications platform in the world, boasting more than 500 million registered users. With Skype, video calling from any device is quick and easy, making Skype the prevailing go-to for long-distance meetings with family, friends and loved ones. As a business tool, however, Skype has never enjoyed great popularity. Lacking the professional image that Lync and other business software provides, many business owners are reluctant to use Skype as their primary long distance communications interface. By merging with Lync, Skype will be able of offer the best of both worlds–comfort and professionalism.
Skype for Business
Microsoft's decision to rebrand as Skype for Business will finally create a happy medium for small-midsize businesses. The new interface will help SMEs to strengthen business contacts and leads, combining the attributes of Skype and Lync to create a user-friendly communications tool. Skype for Business will work in sync with Microsoft 365, while offering subscribers access to millions of Skype users across the world.
The rebranding will give Skype users an additional layer of communications security, as well as enabling user-friendly business upgrades. Although a long time in coming, the integration has proven wildly popular with Skype and Lync users alike, and businesses all over the globe are eager to begin using the newly consolidated software when it debuts in 2015.
The Rebranding Process
As the more popular of the two platforms, Skype's branding will dominate the merger, with the new interface maintaining an appearance similar to the traditional Skype model. Users will be able to switch between Skype and Skype for Business with the click of a button, utilizing different usernames for each interface. The Skype Directory will remain a part of the Skype for Business platform, giving Lync users superior access to international consumers.
Already, Skype and Lync users can sync their contact lists, the first step in the much anticipated merger. As Microsoft finalizes the unification of its services, users can view progress updates through Lync's Facebook, Twitter and LinkedIn profiles.
Nick Rojas is a business consultant and writer who lives in Los Angeles and Chicago. He has consulted small and medium-sized enterprises for over twenty years. He has contributed articles to Visual.ly, Entrepreneur, and TechCrunch. You can follow him on Twitter @NickARojas.