The increasing popularity of the Apple iPhone now means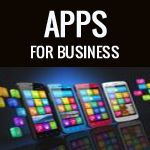 that there are a wealth of iPhone apps available for personal,
business and even educational use. These five apps offer a range
of educational activities and exercises for a range of ages,
pushing the limits of mobile computing and providing an
interesting and interactive  medium through which users can learn.
1-Mental Maths
Mental Maths from Maths Doctor is an ideal educational app for children seeking to heighten their maths skills. The app is effortlessly easy to use; all you have to do is select the maths topic you wish to improve upon and you'll be presented with a related maths question. There is no time limit whilst you work out the solution in your head, then simply swipe the screen to reveal the answer. If you get the answer wrong, you are free to try again as many times as you wish. What's more, the app features a built-in percentage tracker to monitor your progress, which you can then challenge with an end of topic test. As a result, this simple yet creative app offers a fun and interactive medium through which you can overcome any mathematical challenge!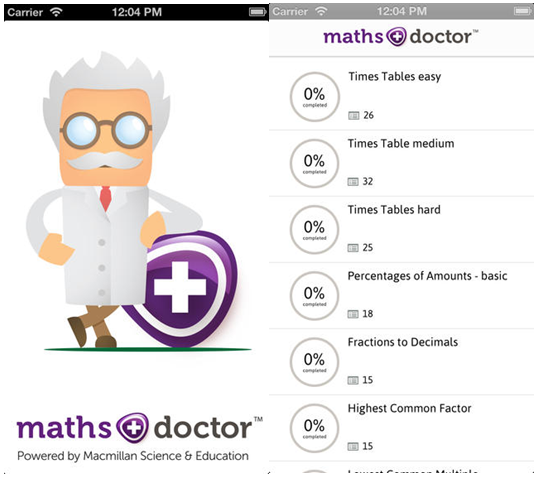 2-Pictureka!
This app enables you to find different hidden objects amongst a jumble, with a multitude of interesting variations. For example, players can allocate different themes through which to locate various items; for example musical instruments. Pictureka! facilitates an easy and accessible game through which children can acclimatise themselves with new interesting topics, as well as heightening their identification and problem solving skills. Pictureka! teaches them to differentiate between similar and differing shapes and objects using a visually appealing and amusing platform.
3-Braineous: Challenge Your Brain
Braineous offers users a plethora of memory games, word jumbles, maths quizzes and numerous other shape matching challenges, enabling you to unlock several new stages as you progress throughout each gaming category. Featuring stunning original artwork and musical score, Braineous: Challenge Your Brain hosts a visually stunning and enriching learning experience which will continually motivate you to reach the next stage of the game.
4-TextTwist2
This app offers five challenging game modes for children of all ages, as well as the option of Timed or Untimed gaming modes to familiarise yourself with the game. After selecting your preferred time mode, you can tackle three captivating stages: Letter Mania, Lightning and Daily Word. Letter Mania permits you to fill in anagram grids in a time limit. Lightning presents you with five words which you must unscramble as quickly as possible. Finally, Daily Word allows you to challenge yourself once a day to find the longest word available from a series of jumbles. Additionally, you can track your ongoing game play statistics and win trophies. Available in six languages and in a range of difficulties, TextTwist2 provides hours of captivating educational amusement!
5-Bookworm
This word assembly game requires you to link tiles up, down, left and right, in order to cultivate a multitude of words of varying complexity. The game offers challenging additions, such as burning letters which require you to engage your spelling skills in quick fire situations or face losing points. The aim is to achieve the highest score possible in order to earn your place in the Hall of Fame. Bookworm from PopCap provides altering levels of difficulty to suit all ages, all of which are displayed in an accessible, easy to operate format. This engaging format includes intriguing interactive features such as shake-to-scramble; simply shake your iPhone to re-scramble the letters, providing hours of engaging entertainment.
Author
This article was written by Bradley Taylor, a freelance writer from Derby, England. He is a motoring enthusiast who loves writing about cars and everything automotive but he is versatile and he also writes across a variety of other topics. You can stay connected with Bradley across social media sites by following him on Google+ and Twitter.