With the new year comes the opportunity to finish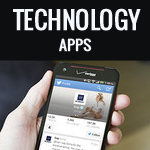 (or start) those home improvement projects that
have been on the back burner for awhile.
It's no secret that projects can quickly get
out of hand in terms of cost and time invested.
Save both by checking out this list of the best
home renovation apps for the new year. Your wallet will appreciate it!
1. Dream Home ($0.99 from Google Play)
If you're running out of ideas for your next interior design project, leverage the expertise of professional architects and interior designers with Dream Home. You can browse through hundreds of photos to find the perfect design for your new room. This app includes:
Easy navigation
Hundreds of high-quality photos
Offline access
Filter results by style, room and color
Dream Home helps you build your vision without expensive mistakes.
At only $0.99, this is an absolute bargain for your Android-powered smartphone or tablet.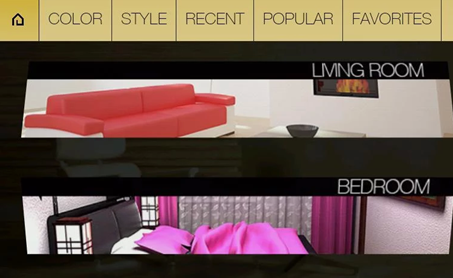 As one of the premier paint manufacturers in the world, Sherwin-Williams knows how to help you with your next painting project. ColorSnap lets you capture real world colors and match them to Sherwin-Williams paint colors instantly – and for free!
Using ColorSnap, you can inspire your room with colors sampled from existing photos or even from a picture taken within the app. Still can't find the correct color? You can also get recommendations from Sherwin-Williams' professional designers, share ideas via social media or find a local Sherwin-Williams retail location for personal advice.
As a free app download for both Android and iOS, you have nothing to lose!
Forget the tape measure and settling for "close enough." MagicPlan measures your room and draws a complete floor plan using the camera in your Android or iOS-powered device. Your floor plans can be exported as PDF, JPG, DXF or published directly as an interactive web version.
The free version does include watermarks,but professionals can purchase the full version without watermarks and additional unlocked features. Either way, MagicPlan is a quick and easy way to create accurate floor plans for your next home renovation project.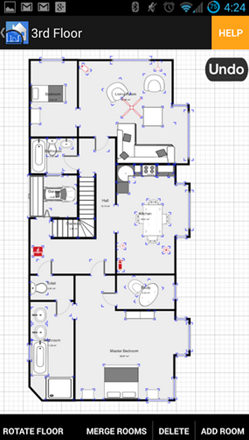 Referred to as the "Wikipedia of interior and exterior design" by CNN and the top app for home improvement according to the New York Times, Houzz Interior Design Ideas gives you inspiration for any home improvement project.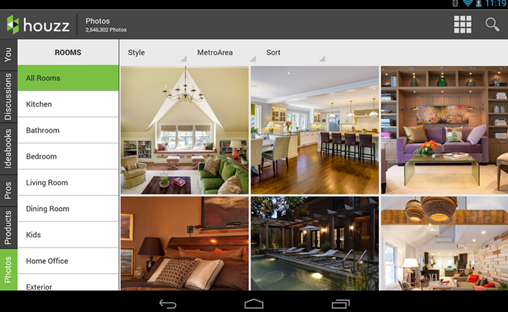 With over two million high resolution photos and tons of recommendations for any room in your home, Houzz is one of the best sources for finding new ideas; regardless of how much space you have to work with. Browse using a variety of parameters and save your favorites into custom ideabooks for easy reference using this free, but powerful, home design app.
5. Mark on Call ($2.99 from iTunes App Store)
You don't need to hire a personal interior decorator when you can have one on your phone for only $2.99. Mark on Call is a DIY interior design app that lets you design, preview and carry out your design ideas without going over budget.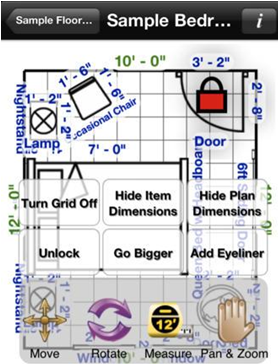 You can design rooms around your lifestyle and easily transfer designs between various iOS devices. Take pictures of actual fabric and lay them over your existing design for a quick, easy and inexpensive way to see how something actually looks in your home before purchasing. Full of useful tools for any home renovation project, Mark on Call is ready to assist; anytime and anywhere.
6. Photo Measures Lite (Free from Google Play and iTunes App Store)
Have you ever written down important measurements only to forget them at the house when you go to the store? With Photo Measures Lite, carry your measurements with you everywhere thanks to this intuitive, free application for Android and iOS.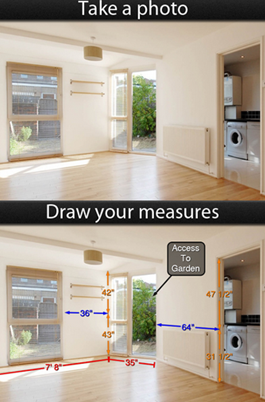 Using the Photo Measures Lite interface couldn't be easier! Simply take photos and note your measurements in real time on your smartphone or tablet. Recommended by Architectural Digest, This Old House and others, this app lets you speak intelligently with contractors and other professionals without "guesstimating" dimensions.
7. SnapShop (Free from iTunes App Store)
Stop imagining what a new piece of furniture might look like in your home! SnapShop lets you select categories of products and actually "place" them in your space. Swap styles, colors and fabrics instantly to see how a particular piece of furniture looks.
Email pictures to friends and family to get another opinion before purchasing. The SnapShop Showroom is constantly updated to reflect the latest options including inventory from IKEA, Crate & Barrel, Horchow and Pier 1. As a free application, interior design couldn't be easier or less expensive.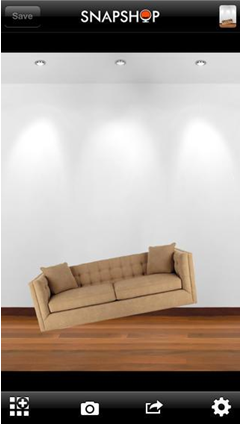 8. Handyman Calculator (Free from Google Play)
Stop wasting time and money with Handyman Calculator. As a full-featured construction calculator, you can quickly and accurately make just about any calculation you can think of during your next home renovation project.
Calculations include:
Feet and Inches Calculator
Metre,CM and MM Calculator(+,-,*,/)
Feet,inches TO Metre,cm,mm Conversion
Feet,inches and  Metre,cm,mm Arithmetic(+,-,*,/)
Fraction Calculator
Fraction Simplification
Square Footage Calculator
Cubic Footage Calculator
Square feet to Cubic feet Calculator
Lumber, Concrete and Asphalt calculator.
Length, Area and Weight conversion.
Temperature Converter
Density Converter
Feet and Inches Calculator
And many more!
It's no secret that construction projects can become expensive quickly.
Give yourself an advantage by downloading this free application today!
9. Palettes (Free from iTunes App Store)
Start creating your own color schemes anytime or anywhere with this powerful free smartphone app.
Palettes allows you to take color samples from your own photos, the
Web or even create colors using built-in color models.
You can also import existing color palettes from Photoshop, Illustrator Pro, Gimp and others.
No matter where the colors come from, rest assured that this app will create the perfect color.
Bring your smartphone to the nearest paint shop to mix the exact color, tone and shade
you envision for your next decorating project.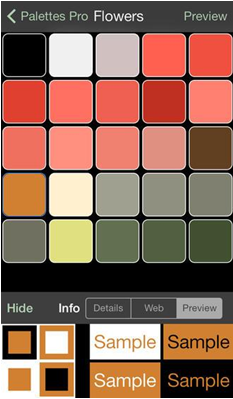 10. Home 3D ($5.99 from iTunes App Store)
Named by ABC News as "one of the best 3D modeling apps available," Home 3D is designed
specifically for the iPad and creates a virtual 3D home. Whether you are remodeling
existing living space or building a new home from scratch, Home 3D lets
you see the dream before it happens.
Although the app is more expensive than some alternatives, the app is fully unlocked.
That means no extra purchases to access features because everything is included.
If you need to visualize a space before taking action, this app is a great way
to create everything from floor plans to complete 3D models.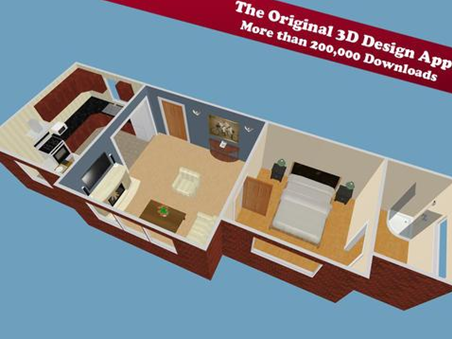 Author Bio
Christian Sculthorp is a contributing author to the Ottawa General Contractors,
the best home renovation company in