HTML is a thing of the past in terms of current website development.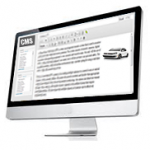 In the past a website developer would need HTML programming
skills to build and maintain a website, which would
usually be a task that would need outsourcing
at a great expense for smaller businesses.
For larger businesses with a sizeable payroll these tasks could be handled by an in-house expert who would have the primary responsibility of keeping the company website up to date. Given the expense to outsource this work,
smaller businesses would always be left behind.
Next generation websites mean that these skills are no longer needed and websites can be built and
maintained using software that is comparatively far easier to use and much less expensive!
The need for Next Generation websites
People use the web on a daily basis either as a consumer or for the purposes of social networking and information gathering/sharing. This has placed an extraordinary demand on businesses to keep their content fresh as their consumers make repeat visits to their websites. HTML coding is not practical when trying to do this which why next generation websites provides the answer. Next generation websites do not require HTML coding to update web content.
The emergence of the Content Management System
Next generation websites use software known as Content Management Systems which allow the user to update content in a similar fashion to using a word processor. The ease with which a CMS can be used has made the software increasingly popular.
The advantages of using a CMS
CMS allows people to streamline the way in which content is created and published and manage the process closely. Once the CMS is in place the website developer is able to look at the content of the site and how easy it is to use rather than simple operational tasks to make minor updates. This means that the user experience is enhanced. Because of the lack of technical skill and programming knowledge required site owners or content creators could take responsibility for managing the content of the site and the look and feel of the design. The site can be logged into remotely so that changes can be made from almost anywhere and at any time. This means that tasks can be handled quickly and efficiently rather than piling up and causing a backlog of work. CMS allows the owners to authorise users to gain access but can also restrict the user's ability to make certain changes. This allows for greater controls over content.
Open source software
The traditional form of CMS was only an option for medium to larger businesses as the software involved was too expensive to be viable for small businesses. Now, however, there is an alternative which is cheaper and just as user-friendly. Open source software platforms have emerged that allow people to use a CMS to create websites easily. The most notable of these is wordpress, which is used by over half of all websites that use a CMS.
How small businesses can benefit
For a small business this means that content can be changed quickly and easily so that they can stay just as current as those of the much larger businesses. The costs of operating and maintaining them remain flat because there is no reason to outsource the maintenance work. The downside is that the initial installation can be difficult but once it is up and running it is very easy to use and manage on a daily basis. A template can be created for the website based on current templates that exist within wordpress. This template forms the look of the website