In recent Years the Mobile Phone has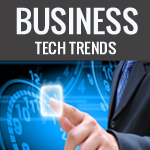 evolved into what we call today the "Smartphone"
this is a growing trend that has important implications
for Business.
Because 91% of all people on earth now have a
Mobile phone and 56% of these are Smartphone users
and 64% of Smartphone owners are now using their
mobile devices to shop online, ( source Comscore )
The growth of this new Mobile Consumer:
Desktop sales are on the decline as sales of mobile devices rises exponentially
Smartphones are no longer the elusive gadgets meant only for technology geeks,
they are fast becoming a part of everyday life of everyone around you.
According to Smartonline, Feb 2012, more smartphones
were sold than desktops and laptops combined and here
we are not even talking of tablet sales.
Here are some more figures to chew on –
Pew Research, Jul 2011 states that, in the US, 35% of adults,
that is a whopping 84 million people use Smartphones.
Even in Canada, according to comScore, Nov 2011, nearly half of
the 20 million phone users have said that they use a Smartphone.
According to IDC, Sep 2011, even the European market for Smartphones
mirrors this growth trend.
As per IDC, Jan 2012, not only are mobile sales on the rise,
but sales of desktops are not showing any growth. On the contrary,
they are either the same as before or have declined. In the last
quarter of 2011, the United States saw the worst growth
in sales of desktop units since 2001.
Having put forth and studied this new strategy,
the fact still is that desktops are not completely out
of the picture. Actually, there are more
desktops in use than mobiles.
This adds to the complexity of business, because businesses
with an online presence have to cater to both types of users,
mobile users as well desktop users.

Capability of devices is on the rise, while their cost is reducing
Changing technological trends and advancement and
the ever increasing competition is encouraging innovation.
There are people who are loyal to a brand and are even
willing to pay a higher price for high-end features.
But, this has not stopped mobile manufacturers from
enabling these features and making high-end features
available on lower cost devices. Also, there are a lot of
older versions that people are ready to buy at lower prices,
thus increasing the availability of mobile devices to more people.
This iterates the fact that websites need to be developed
such that, they enable the same user experience to users
on varied devices, whether it is a desktop, a Smartphone or a tablet.

Increasing usage of mobile devices in day-to-day lives.
Earlier mobile phones were primarily used for making calls and sending messages.
Later on the phones also doubled up as a camera and consoles to play games.
But now, with more and more people using mobile devices and the easy
availability of information on the net, usage of mobile phones has expanded
to include working, shopping, social networking, etc. As per projections
by IDC, Sept 2011, by the year 2015, number of people using mobile devices to
use the web will exceed those using desktops to do the same.
Keeping this in mind, forward-looking companies are already working towards
implementing web strategies to allow usage of mobiles for both work as well as recreation.
Mobile eCommerce is on the rise.
Here are some more data to re-enforce the fact usage of mobiles for eCommerce is on the rise.
According to comScore, Dec 2011, two out of every five users who use Smartphones,
have used their Smartphones to buy online.
One of the world's largest online payment company, Paypal reported amazing figures.
According to them, there was an increase of 516% in purchases on Paypal through
mobile devices on Black Friday in 2011 as compared to 2010.
As per Wall Street Journal, Sept 2011, by 2016, users will
spend more than 31 billion USD via mobile devices.
Is your Website Smartphone Friendly?
Most Small to medium sized Business today
have websites that were built primarily to display on
Desktop Computers and laptops, not for small screen devices
like Smartphones and Tablets.
While this provides a "usable" Mobile experience,
it's far from ideal and what your customers could
be experiencing elsewhere.

Website Test
If you would like to test you website and how it
looks on Various devices then checkout our FREE Website Tool
Test your Website Here