One of the most important systems maintenance activities that
IT admins are responsible for is patch management.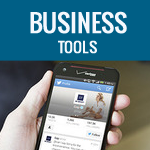 Patch management is an ongoing task that contributes to
systems' uptime, reliability, and security, and it is far
too important to leave to chance. To stay on top of things
and in control, IT admins should use centralized patch
management to keep their systems fully up to
date and in tip top shape.
Centralized patch management makes it easy for admins to keep their
systems running in a reliable and secure fashion. There are several aspects
of patch management that an admin should consider when evaluating or
deploying a solution. Let's look at some of the ways a patch management
solution can help you stay in control.
Easy access
With centralized patch management you should have access to a single management view of all your systems and their current patched status.  Whether you are in the office, working remotely, at home, or on the road, you should always have visibility and be in control of your patch management service.
Automate patching
A centralized patch management solution should automate the majority of your low risk patching activities. With patch management automated, you won't be logging on to individual servers to apply updates. Patches are downloaded and installed, at a scheduled time that suits you and your users.
Central group policies
Centrally administered group-based policies are the corner-stone of automated patch management. Simple set and forget policies govern automatic approval of patches, reboot control and scheduling.  These policies should be easy-to-configure and quick to deploy across multiple devices. The better patch management services also offer granular control, to accommodate needs of individual devices, by allowing for exceptions to group configurations.
Patch third party applications
While Microsoft systems are a critical part of patching, they are not the only part. The best patch management solutions can patch the critical third party applications that are installed on all your users' desktops just as easily as it can update Microsoft products. So you have one mechanism to patch and one centralized view of both your Microsoft and third party applications.
Testing
To be safe, you need to test patches, to guard against something going wrong. With a patch management solution, you can deploy higher risk patches to your test systems. If QA passes, you can quickly and easily approve patches centrally, for push out to devices in line with their installation schedule; From a central console patches can also be deployed immediately, to all systems or in groups, e.g. deploying to one location at a time.
Improve reliability
Many patches are released to address bugs that can lead to poor performance or systems crashes. Centrally applying patches to all your systems quickly and efficiently helps to improve uptime by fixing bugs before they cause outages. Less interruptions to operations, enables staff to be more productive.
Improve security
The other big percentage of patches released address security concerns. Centralized patch management helps ensure the security of your systems by making it easy to quickly deploy security patches to all the systems in your enterprise. You don't have to log on to each and every server, or count on your users to run updates on their workstations. You approve the patch, and every system gets it, at the time you schedule.
If you want to stay in control, keep your systems secure and reliable, you need a centralized patch management solution. It's the best, way to make sure all the systems for which you are responsible are kept up to date, and it makes this an easy task to accomplish.
Blogger: Casper Manes.
Learn more about GFI Cloud Automated Patch Management.