Branding is one of the single most important aspects of successful marketing.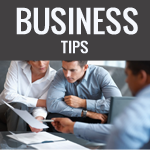 With the continual growth of the internet and technological innovations
that make it easier to access the web, online branding is as important as ever.
Building and maintaining a strong presence online for your brand can be difficult. Even with your marketing department fully dedicated to building your brand, your online brand may still not quite be where you want it to be.
However, the good news is you already have brand advocates available to you that can help establish your online brand – your employees.
By leveraging your current employees you can increase online brand awareness, improve online communication with your audience, and strengthen your overall brand as a whole.
Leverage Employees to Increase Online Brand Awareness
First off, you can leverage your current employees to help increase brand awareness for your business online.
Odds are the majority of your employees have social accounts which they are relatively active on, meaning those accounts probably have decent followings. The people who follow your employees' social accounts represent another audience for your online content and branding messages.
This is a great opportunity to increase the amplification of your branded content by simply asking your employees to share it throughout their various social accounts. Some employees may not want to involve work in their social accounts and you should absolutely be respectful of that. However, it is likely that many of your employees would gladly share company content as ideally it would be valuable to their social followers.
Not only can this increase online brand awareness, but it can also help foster a sense of pride within the company as employees will feel invested and involved in accomplishing company goals.
Improve Online Communication with Your Audience
You can also enlist the help of your employees to improve online communication with your audience.
Again social media is integral here, as employees can use their personal accounts to interact with your target audience to improve online communication. It can be hard for a single person to stay on top of everything and meet all the needs of your various online audience members. By recruiting help from select employees you can communicate with your audience more swiftly and efficiently.
However, this strategy requires a bit more oversight as employees will be representing your brand and you need to ensure they are following your approved communication strategy. It is imperative that you choose the appropriate people for this task, but many employees will already be familiar with company branding practices.
Strengthen Your Overall Brand
As mentioned before, branding is a crucial part of effective marketing.
Enlisting help from your employees to improve your online branding efforts
is not only efficient, but it will help strengthen your overall brand as well.
While many companies may only focus on increasing authority and recognition
for prominent personnel (CEO, owner, etc.), by encouraging other employees
to engage in online branding activities you can increase the visibility of your
company as a whole – strengthening your overall brand.
Recap
Building a strong online brand is difficult and time-consuming. However, your current
employees offer an untapped resource and can help your online branding efforts.
Here are the ways your employees can help:
Increase Online Brand Awareness
Improve Online Communication with Your Audience
Strengthen Your Overall Brand
Author info: Declan Peltier is a freelance writer with experience within the Business
Management niche. He has found writing to be a great means for sharing his knowledge with a larger audience.