Google Chrome is pulling ahead as a web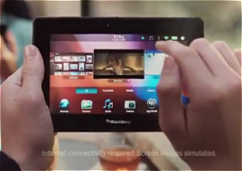 browser in the world of business apps.
It is fully loaded with apps that impressively
work with the browser itself.
Moreover, using it as a browser on a Smartphone or
on a PC makes no difference, it allows you to
download the same stuff.
Here is a list of some of its best business apps:
1. QuickBooks Online
QuickBooks by Intuit is a good business app for accounts and bookkeeping.
You can download it, install it, or link it with an existing QuickBooks account.
Many small businesses use this app for their accounting system and they highly recommend it.
2. Picnik
Picnik is an app that works on editing, resizing, cropping, rotating, and adding effects on a picture before importing it into Word Press or any website. You can install it, go to the Picnik website, or just click on the small icon on the upper right side of the browser and edit the picture on the page that you are looking at. Its editing tools are superb and very user-friendly.
3. Hoot suite
Hoot suite is a management tool app for any social networking site such as Twitter or Face book.
Some people used these sites for their businesses.
You can create a free account in Hootsuite.com and once you're logged in, you will get your messages in separate pages. You can set up multiple identities on any social networking sites; you can also add many search columns and pending messages.
You can do all these on one site. It is indeed a tool for your convenience.
You can download or bookmark this app into Chrome, and all you have to do is click on the icon and it will log you in. You can then start using it.
4. Drop box
Drop box is an app that helps you send large files which are usually rejected by most email services or email clients.
This can be bookmarked in your browser so you can just click on it and log into your account and start uploading files.
5. Feedly
Feedly is an app that spruce up information feeds while making a friendlier layout.
It will make news feeds into a magazine-style read on your Google account.
6. Teambox
Teambox is a task tracker app. It helps you make sure that everyone involved in
a task in your company are on the same pace. It allows you to do file
sharing and task management for free.