In the past, manufacturers have been required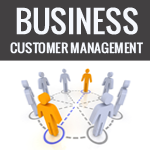 to do just that – Manufacture Products – but with
the changing shape of the manufacturing industry,
just producing good products is no longer
enough to sustain a business.
When a manufacturer enters into a contract with a client, there is now an
impetus to provide them with the support and service they need from beginning to end.
Therefore, manufacturers are moving away from their previously prescribed
position at the top end of the supply chain and becoming more involved further down the line.
So what's caused this shift in the behaviour of manufacturers?
A key element has been the rising expectations of consumers who can now easily
access information about where a product has come from and share their opinions about it online.
There is no longer a barrier between the end user and the manufacturer so there is more
pressure on the manufacturer to ensure that the customer is happy with the product they receive.
This means that the manufacturer needs to become more involved with the
rest of the supply chain in order to protect their reputation.
For example, if the distributor you are manufacturing for is not properly equipped
with the knowledge and expertise necessary to distribute the products you are manufacturing,
mistakes will inevitably be made and the end user will suffer.
If they are sold the wrong product, or told it will do something that it was
not designed for, they are more likely to blame the product over the
distributor and this can harm the manufacturer's reputation.
Retractable door and window screen manufacturer, Phantom Screens, are a good example of a
manufacturer who has invested considerable time, money and effort in training and supporting
their distributors to attempt to safeguard their reputation. Originally, Phantom offered only
basic training which gave their distributors an idea of how to fit the products but didn't
explain how to survey – what to look out for and how to solve problems arising.
To rectify this, Phantom Screens made surveying, trouble shooting and fitting the
main focuses of their training. The training sessions are now run by expert
Phantom fitters who have first-hand experience of surveying and fitting the products.
The company also actively encourage distributors to get in contact with them if they
need advice and hold free of charge training sessions throughout the year which
are open to both old and new distributors. The products are also offered with a
lifetime warranty to ensure that the end user is getting the best possible service.
Providing this extra level of support is even more important when the manufacturer is supplying direct to the client.
For example, when environmental, energy and industrial services provider Clean Harbors decided
to have their own blasting and painting facility installed to repair and refurbish their maintenance trucks,
they had never done any blasting or painting in house before.
The manufacturer they opted for, Airblast AFC, provided a comprehensive service which covered
every aspect of the blasting and painting facility from the initial design to completion of the installation and beyond.
They trained all of Clean Harbors' operators to ensure that they could use both the blasting and painting
machinery safely and effectively and even now that the facility is up and running, Airblast AFC are
still on hand to provide service and support as well as replacement parts and spares if needed.
Providing this level of service from start to finish ensured that the client had a positive
experience even though they had no previous knowledge of how the products worked.