In business, you're always looking for better and much more cost-effective solutions for
the management of your businesss data. With the introduction and growing use cloud
computing and storage, applying these IT solutions to your business will improve your
efficiency and won't cost you the earth.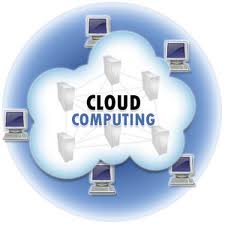 Cloud computing provides companies – from large scale engineering
to more compact sized ones – with the ability to access and use online
software and data storage solutions. There are many benefits that
Cloud data storage can offer your business including:
Synchronised Data.
Cloud storage allows you to syncronise your files and documents
between all your business and personal computers and all
devices that have internet Access.
This essential feature will make sure that your data and crucial files
will always be accessible on the cloud storage and will also be
current and up to date. No more will you have to copy data around
the office and then maybe email the documents outside the office.
Collaboration.
Recently Developed by Google is a service called Google Docs, a web-based document
viewing and editing service. Many cloud storage providers now supply this abolity for
clients to produce and collaborate data online. This information can Include – although
not restricted to – excel spreadsheets, presentations and word processing documents.
This feature,can improve productivity and is important for companies which have many
employees spread across serveral physical locations.
Sharing
Within a business several people may need to share data and information on a day to day
basis. E-mailing files and documents pose some security risks. Storing the data on a local
storage device can create issues such as data backup, remote access, etc. Many cloud
storage companies now offer a simple method to copy important business or private
records utilising an intuitive drag and drop interface.
Data Security.
Data security is one thing that cloud storage is built upon. Actually, your computer data
is going to be protected much more than your companies could use an in-house solution.
With a cloud storage option, small to mid sized companies can store their data in an
ongoing or constant basis. They wont be affected by thievery, fire, software glitches and
computer failure. Cloud storage, offers built-in protection at each key level: at the physical
storage level(hard disk drive), and also the data center (insfracture) level.
Access Always On.
Once the Web service provider goes offline or one of the routers or hubs fail, this might
cause a major disruption to the whole process for small to mid sized companies – as data
won't have the ability to be accessed and services must be stopped. Cloud storage services,
offer a professional plan to ensure uptime and fix issues with ease of access. Because the
cloud storage provider has some locally saved cache data,in addition to the web one, you
still have the ability to access important files even when you lose your web connection.
Remember that the advantages listed above could easily be lost if you select the wrong
company to invest your cloud storage needs in. Choose only reliable cloud storage
companies that provide the very best service at an afordable cost and which makes
the most sense for your business.