PC Apps  to enhance  your Business Efficiency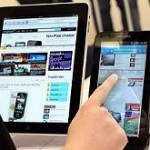 These days it's all about increasing your business
operational Efficiencies and increasing
productivity, greater use of technology
will help you achieve these aims.

FileZilla
The free FTP solution. Both a client and a server are available. FileZilla is open source software distributed free of charge under the terms of the GNU General Public License. It is now possible to use custom passwords if using "anonymous" as user name
After un-hiding toolbar, update toolbar button states, Fix TLS compatibility issues with TLS 1.2 servers, MSW: Unset hidden attribute on FileZilla's settings files, Building FileZilla from source now requires wxWidgets 2.8.12 or higher.
ResophNotes
ResophNotes Quick Notes on Windows, •Sync online with Simplenote,  Support proxy (require HTTPS protocol), Access notes on iPhone and iPad through Simplenote app, Portable version suitable for flash drive (no modification on host computer)
Virtual CloneDrive
Works and behaves just like a physical CD/DVD drive, however it exists only virtually. Image files generated with CloneDVD or CloneCD can be mounted onto a virtual drive from your hard-disk or from a network drive and used in the same manner as inserting them into a normal CD/DVD drive.
7-Zip File Archiver
For ZIP and GZIP formats, 7-Zip provides a compression ratio that is 2-10 % better than the ratio provided by PKZip and WinZip, Strong AES-256 encryption in 7z and ZIP formats, Self-extracting capability for 7z format, Integration with Windows Shell, Powerful File Manager, Powerful command line version, Plugin for FAR Manager, Localizations for 79 languages
Nuance Dragon NaturallySpeaking
Dragon speech recognition software makes it easier for anyone to use a computer. You talk, and it types. Use your voice to create and edit documents or emails, launch applications, open files, control your mouse, and more. Quickly and easily capture your thoughts and ideas while Dragon helps you get more done faster.
We hope you find these applications of use
Thanks the TIB Team