5 Free GPS iPhone Apps
The iPhone 3G and all subsequent iPhone models use A-GPS Module, here is a list of of Apps that you can run on
your iPhone in terms of tunring it into a fully fledged navigation device.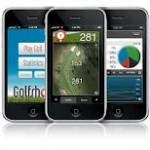 Beat the Traffic HD – Beat the Traffic is the easiest way to enjoy a hassle-free commute in the USA and Canada. Best Feature of this App include Features 100% designed and optimized for iPad., Real-time traffic maps showing speeds & incidents, GPS displays traffic jams near you, Detailed incidents & roadwork reports, Traffic camera images in over 34 cities, Up to 2 hours traffic predictions, Weather information, Grayscale color mode option, Report incidents to other users.
GPS note – With GPS note you can easily add, edit and delete notes on the map. Click the green pin to add a new note in the current location, click the purple pins for the existing notes to delete or edit them.
Route4me – The application is great for house hunters, real estate agents, deliveries, technicians, van or taxi pickups, airport routes, or any other type of multi-destination trips. Enter addresses, zip codes, cities, states, or airport codes and Route4me will optimize the route for you. Route4Me presents your route in multiple formats and offers a map interface as well.
Transit Maps Free – Transit Maps is an offline viewer for very large images. It can download maps and other large image files in PDF, PNG, JPG, and GIF format from the Internet. It comes with a sample map of the Philadelphia rail system, but you can delete it and add any maps downloadable on the Internet via the built-in web browser. Only the first page of PDF files will be saved.
Trapster speed trap alerts (for iPad) – Trapster is a free app that alerts you as you approach speed traps, red light and speed cameras, police checkpoints, and other wallet hazards.
Join over 6 million users world wide and submit the location of traps in your area.