Its estimated today that only approx 15% of all websites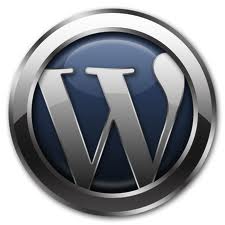 use a CMS, of this approx 54.0% use WordPress.
Here is a list of the best form plugins for wordpress.
1. ContactMe Contact Form
The most robust and free Contact Form plugin on Word Press.
It's the quickest and easiest way to get a fully customizable contact form
on your WordPress blog. Join over 100,000 users who have
chosen ContactMe as their contact form of choice!
2. Custom Contact Forms
Custom Contact Forms is a plugin for handling and displaying custom web forms in any page, post, category, or archive in which you want the form to show. This plugin allows you to create fields with a variety of options and to attach them to specific forms you create; definitely allows for more customization than any other WordPress
strong>3. Formidable Pro
Formidable Pro makes it dead simple to build any kind of form you want within seconds. With pure, drag and drop controls and in-place editing you don't need to know the first thing about HTML or CSS to create extremely effective forms immediately. Restrict forms to logged-in users, allow them to edit previous responses, and display the user-generated or admin-generated posts and content.
4. Fast Secure Contact Form for WordPress or PHP.
This free contact form software lets your visitors send you a quick E-mail message.Spam is no longer a problem with this form. Includes a CAPTCHA and Akismet support. Additionally, the plugin has a multi-form feature, optional extra fields, and an option to redirect visitors to any URL after the message is sent.
5. Gravity Forms
Gravity Forms allows you to quickly and easily integrate with a variety of third
party services and provides for even deeper integration with
WordPress through our collection of optional Add-Ons.
6. Creative Feedback form
It is a new approach to correlate with site visitors gaining profitable feedback
that can be rated by others users of site. The form encloses 4 opposite tone styles,
nonetheless that can be customized to fit your website.
strong>7. iPhorm Form Builder
It is a premium contact form builder from developers Theme Catcher.
It's incredibly easy to use, has support for over 60 languages and once installed
the plugin will help you build feature rich contact forms in minutes.
8. Launchpress
Launchpress is a wordpress plugin that helps you with your upcoming
product or website launch. Unlike 99% of the wordpress themes out there,
which uses a Feedburner Subscription Form, It allows you to
capture visitor's email and store it in your own database.
9. WordPress Modal Contact Form Plugin
Modal Contact Form for WordPress lets you easily add a stylish contact form to your WordPress blog. It comes with the usual name, email, message fields, as well as reCaptcha support to prevent spam. Its simple to get started.
10. Mapped contact form pro php
Aajaxcontact form inside a google maps marker info window.
Works for one or multiple locations. A different email address for every location
can be configured. If only on location is on the map, the info window
with the contact form opens when the map is loaded.
11. WordPress Email Ticket Support Plugin
This Premium WordPress Plugin is for anyone who provides support to
their customers via email. Simply install this plugin on your WordPress
blog and you will be up and running with a great email ticketing system in no time.
12. Modal Feedback Form for WordPress
Modal Feedback Form for WordPress lets you easily add a feedback
form to your WordPress blog – letting users submits feedback, and
letting you view feedback + user information in your WordPress admin backend.
13. SubscribeTo Plugin
SubscribeTo is a poweful plugin to increase your lead generation.
You can place your MailChimp or Constant Contact email subscribes form easily using SubscribeTo.
What is more, it enables you to place the subscribe form before comment
form of each post, on the bottom of each page as a sticky footer, or even as a modal box.
14. AJAX Contact Forms (for WordPress)
This is a jQuery basedAJAXpowered HTML / PHP contact form with Twitter
Direct Messaging, easily integrated into WordPress via shortcodes and functions.
15. Ajax Multi Upload for WordPress
Ajax Multi Upload is a WordPress plugin based on jQuery with features –
Upload single or multiple file viaajax, resize image,create image thumbnail
(with keep image aspect ratio),easy integrate with forms.
17.WPContact – AJAX Contact Form
WPContact allows you to add anAJAXcontact form to your WordPress blog.
The plugin adds a new widget which you can use in the sidebar or footer,
and set the options like widget title, form labels, captcha.
You can also choose if the guests will be able to use it.
18. Sliding Contact Form for WordPress
This is an elegant solution that puts a "sliding contact panel" on your WordPress site.
It will put a small "Contact" tab in the top left corner that expands to
show a contact form and social media links when clicked.
19. Creative Feedback form with Voting System
Creative Feedback form is a new way to interact with site visitors gaining
valuable feedback which can be rated by others users of site. Included are 4
different color styles, although you can change them to suit your own website.
Once you have uploaded a plugin to your WordPress plugin directory you can
activate it from the Plugins Management page, and sit back and watch your plugin
20. Flexible Contact Form WordPress Plugin
Best and most Flexible Contact Form available on
Codecanyon, now available in WordPress.
We hope you enjoy..
Thanks the TIB team….