If you're unfamiliar with SSL Certificates you might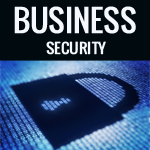 find searching for the answer to your questions online
results in added confusion.
These are 10 questions you should ask yourself before
purchasing a Certificate, along with simple, easy to digest answers.
Do I really need an SSL Certificate?
If your site collects sensitive information such as credit card
details you need an SSL Certificate to protect them.
Do I need a dedicated SSL?
Some people opt for shared SSL Certificates because they're usually free.
However, the customer experience often suffers and the security isn't
the same as the one a dedicated SSL Certificate offers.
Do I need a branded SSL?
When it comes to customer trust there's no doubt branded SSL Certificates
from the likes of Verisign provide more reassurance than unbranded ones.
However, they also usually come with a larger price tag.
Whether you want to use a branded SSL will depend on what
you're selling and the image you want your company to convey.
What level of encryption do I need?
This is where things get simple – when it comes to processing
credit card details the minimum is 128-bit encryption.
What is Domain, Organisation and Extended Validation?
SSL Certificates have different levels of validation with regards to your website and business.
Domain Validation is the least rigorous, your details are merely checked against those
on the WHOIS database, Extended Validation requires rigorous checks.
More rigorous validation will result in a more expensive Certificate.
So do I need Domain, Organization or Extended Validation?
It depends on how much reassurance you want to offer customers. Organization
Validation is recommended as a minimum for businesses.
How long does it take for a Certificate to be issued?
This depends on the type of Certificate you purchase.
More thorough validation naturally takes longer, as more
checks about your company need to be made.
How easy will it be to install my SSL Certificate?
Installation isn't as difficult as you might imagine, but you can make sure
the installation process will go smoothly by choosing a provider offering excellent customer service.
How can I know if my SSL provider has good customer service?
Try giving them a call before making a purchase. Can you get hold of them easily?
Are they willing to answer your questions? You can also read online reviews
to see what other customers have had to say.
Can I get a refund if I change my mind?
If you aren't satisfied with your certificate most retailers will offer a
refund within a certain timeframe. Check the details before making
a purchase, and beware that some fees may be non-refundable in certain circumstances.
This post was written on behalf of SSLs.com, resellers of SSL certificates
from the likes of Comodo, GeoTrust and VeriSign by John Philips.
Find out more at http://www.ssls.com/.