Screencasting is a great platform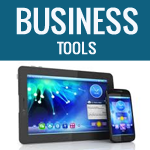 to present your product\service without
having to write content or an article.
Posting and sharing videos and images is a great way to
deliver a message in a very short time and to a wide audience.
We have collected 10 screencasting tools for you; here they are in no particular order:-
1: Aviscreen: – With this tool, you can capture screen activities in the form of AVI
video or bitmap images. You are free to stop or pause the video capture at any moment.
2: Camstudio: – Camstudio helps you to create video-based information
products you can sell. Along with that, you have total control over the output of your video.
3: Goview : – Goview made your screen recordings easy.
You can also host your videos without bandwidth limitations.
4: Jing: – Jing will capture everything that happens in the selected window or region
that you would like to record. It records everything you see and do.
You can conveniently send your screenshots and videos all over the web after that.
5: Krut: – This tool has an intuitive and compact user interface.
You can record movie files of selected parts of your screen.
5: Freescreencast: – Capture your screen activity, audio and webcam images in real-time
and publish\share your video in blogs and websites with Freescreencast.
7: Utipu: – This tool makes your presentations easy and useful with smart zooming.
You can also zoom before you start recording.
8: Webinaria: – Create demos with Webinaria and 100% free screen recording software.
You can increase your sales conversion rates by 3 to 4 times with the videos.
9: UltraVNC: – This is much faster full screen recording tool.
It proves to be very helpful for those who wanted to create manuals.
10: ISU: – With ISU, you can Edit the recorded presentation after recording a
sequence of operations in applications. You can send it to friends via Email as well.
We hope you find these tools of value
Thanks
The TIB Team