The term PBX refers to Private branch exchange or a
telephone exchange that serves a particular business or office.
These services are provided to you through our hosted
server hence the term virtual phone PBX system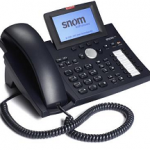 Full Featured PBX System
Our hosted PBX Phone System is a full-featured telephone system with an auto attendant to
answer all calls and also provides Queues, IVR's (Press 1 for Sales, 2 for Support, etc), Huntgroups, Voicemail etc.
Connectivity
Our PBX can allow for a single number to be presented for the entire company even if the company is geographically distributed. A business or company can have no central location at all.
A hosted PBX can be setup so that home workers are connected using their domestic
telephones and still take advantage of the same features of any PBX system.
Accessibility
Our PBX system allows for multimodal access. You have the ability to access the network via a variety of telecommunication systems POTS, ISDN, Cellular phones and VOIP. This allows one extension to ring in multiple locations (either concurrently or sequentially).
Call management and distribution
Our PBX system can evenly distribute calls to a destination or department among available employees through
Automatic Call Distribution (ACD). A menu of options can be setup for directing the calls.

System records and management
Our PBX can provide detailed call records and real time system management.
This ability is not only convenient but can help cut costs with the proper
monitoring and management of calls and traffic.
Contacting Us
Contact us for more information: on 850 254 8760      
or please complete our online enquiry form here.