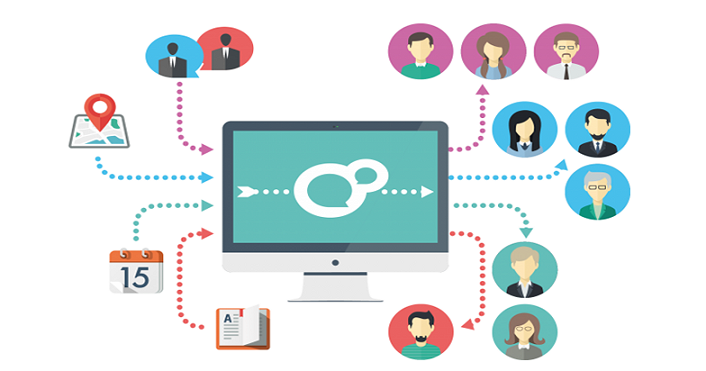 Image source: classe365.com
Learning Management Systems (LMS) have been used in education for many years, but only recently have they experienced explosive growth and popularity. In the past, they were primarily used by schools and universities to provide online courses that complement classroom learning. Now, learning management systems are used for corporate training for employees and to automate company record keeping. According to the LMS Industry User Report, the LMS industry is expected to be worth over $7 billion by 2018. Over the past few years, learning management systems have evolved to better accommodate the demands of their recent popularity. Here are the top ten LMS trends to watch for in 2016.
Extended Enterprise
To meet the needs of many diverse industries, LMS systems include more than just learning courses. You can create customer service portals, develop e-commerce strategies, and allow easy access to product information through learning management software. A personalized LMS portal is the standard. It creates better training for employees and information sharing for everyone invested in business.
Automated Course Authoring
The LMS industry now includes features that make the software more efficient and easier to use. Automated course authoring is one of the most meaningful advances that integrates the use of pre-made themes, templates, and other online assets. In addition to the minimal effort required to produce assessments, it also reduces the costs of development and course creation.
Open/SAAS
Both open source software's and SAAS (software as a service) have drawbacks that balance the benefits of using them. While open source makes customization simple, it requires frequent maintenance and downtime. On the other hand, SAAS incorporates easy set-up and access with minimal administrative requirements, but can be very difficult to customize. Using a combination of both open source and SAAS gives you the best of both systems.
Big Data
While other feedback tools like focus groups, surveys, and assessments give companies an estimation of the pros and cons of their assets, big data offers the use of predictive analytics and other advanced methods to extract concrete statistics and numbers. A company can gain better insight on learning behaviors and preferences, and utilize that information to improve courses and proficiency.
Gamification
Introducing the elements and mechanics of game design into your learning management system capitalizes on friendly competition and organic growth. In a recent survey conducted by docebo, 72% of people revealed that they were interested in adding game aspects into their learning and training regimen. Adding gamification into your LMS increases engagement and balances time management with reward based incentives.
Wearable Tech
Google Glasses, Apple Watches, and Fitbit Trackers are the newest batch of wearable technology. LMS technology will soon catch up with this growing trend with its own form of wearable technology. Accessible, entertaining, and dynamic training keeps learners engaged and educated.
Cloud-Based Systems
In the past, company data was privately kept and maintained in a server room behind a firewall. Now, many companies have moved their data to online storage. Learning management systems are quickly following the same path and utilizing the Cloud for online storage. With online learning management systems, you'll be able to update content quickly and reduce training costs.
Social Media Orientation
Since the onset of social media, sharing progress and success with others has become unanimous. Transferring that sentiment to LMS helps users to actively engage with each other and the system. Future evolutions in LMS will mimic the interactions of social media sites, such as Twitter, SnapChat, and Instagram, and allow systems to adapt to their users and create personalization for user preferences.
Blended Learning
A blended learning environment is a mixture of digital and practical learning. Useful in industries that require hands on activities, LMS and classroom learning will work together to maximize results. LMS provides ease of scheduling, supplementary learning materials, and online testing and reporting to reduce classroom time and more efficiently train employees. The evolution in LMS will be invaluable to construction, oil, and machine oriented industries, allowing new hires to train without endangering themselves or the product.
Responsive LMS
Since access to the internet are available across various devices, an LMS program needs to be able to adapt to any device it's on. A responsive LMS can auto-adjust its course elements according to screen size and resolution. Learning management systems that respond in this way allow everyone to have the same experience. When looking for an LMS that includes responsive reactions, look for software that has built-in preview and customization tools.
The Evolution of LMS
Over the past few years, the use of learning management systems among various industries has increased substantially. Many LMS systems have undergone several modulations to make the creation of courses easier, engagement higher, and statistics simple to analyze. Older systems can no longer serve the advanced educational organizations of today, making evolution a necessity. As the LMS industry grows, there will be even more improvements and updates to existing systems.
Author Bio:
Frankie Gordon is a software analyst who enjoys researching data security and writing about technology. His work has been featured across multimedia platforms regarding software development, online security, learning management systems. In his free time, he works on creating his newest game using CryEngine technology.