Google Places is one of the most excellent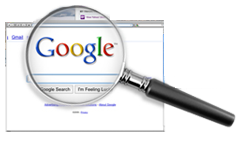 and efficient techniques you can employ when
trying to achieve local search marketing.
Google Places is also known as
Local Business Center (LBC).
What Google Places is all about
First of all, estimation has it that Google takes a huge share of the search market
– approximately 91 percent in comparison with Yahoo and Bing.
Thus, Google is the leading search engine that is worth featuring in. Each time web users carry out local searches on Google, Google Places is what is usually presented to them at the top of the page, alongside a catchy map. This is great news if you happen to be among the first 7 listed there. Actually, in certain instances, the local search results garner more clicks in comparison with the entire results underneath them; a perfect instance of this scenario is hotel-related searches.
You may be wondering how cool this is. Google is providing you with the opportunity to climb to the top of result page for keywords related to your business in your area or location using a shortcut; that is not just all, they let you achieve this at no cost. Your only part is to provide them with the quality content they desire in your listing.
Are you seeking to project your Google Places listing to the best positions in the local search results related to your location or area? Here are top search engine optimization tips to assist you:
The first thing is to make sure that the name of your business, phone number as well as address is very correct. The authenticity of your business is verified by Google. Also, if you own a website, remember to include it. Take time to fill out the section that has to do with your business and ensure that you supply all the details. The information you supply should be very helpful to your prospects when it is time for them to look for you and your offering. Google cherishes valuable and correct content; if they find that in your content, they won't hesitate to bring it first to those who search the web through them.
Ensure that you attach importance to an engaging, keyword-rich business description which is capable of captivating your viewers. It is the platform for speaking directly with your prospects. Be concise about it and remember to integrate a call to action towards the end.
It is important to be accurate when filling out your business categories. At least, take one of the categories which the system suggests; keep in mind to integrate keywords phrases for your other categories.
Remember to include photos and video as they engage your prospective customers.  A lot of people would love to take a look at the examples of your work, your product, something to show them a glimpse of your store.
Other things include getting reviews from your customers about your business, as well as citation from other authorities.