If your testing various versions of free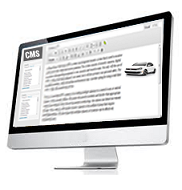 or evaluation software and need to free up
space on your hard drive you need to ensure
all of the files are correctly uninstalled.
Although most software these days include built
in uninstallers they sometimes leave files
behind even after the uninstall.
We have assembled a number of commercial
uninstallers that are excellent at performing this
task more effectively and will ensure you get the optimum space available.
IObit Uninstaller helps you uninstall and remove unwanted programs and folders from your computer fast and easily. Where the built-in and sluggish "Windows Add or Remove Programs" option fails, IObit Uninstaller works as always and picks up the slack. What's better, it is a free Uninstaller without installation.
Advanced Uninstaller PRO features an Installation Monitor that keeps track of all changes performed to your computer during software installations; this way you can later completely uninstall any program and make sure nothing is left behind. Advanced Uninstaller PRO is able to uninstall any program without a trace. Advanced Uninstaller PRO can also remove a lot of items that other uninstallers can't even touch. It can repair broken registry entries, clean non-functional Start Menu shortcuts, uninstall annoying browser toolbars, plugins.
Revo Uninstaller Pro helps you to uninstall software and remove unwanted programs installed on your computer easily! Even if you have problems uninstalling and cannot uninstall them from "Windows Add or Remove Programs" control panel applet. Revo Uninstaller is a much faster and more powerful alternative to "Windows Add or Remove Programs" applet! It has very powerful features to uninstall and remove programs.
Yours Unistaller 7 Unlike other similar tools, Your Uninstaller! scans whole system for related files and traces and manages to remove them. Uninstall FAST!Open fast, respond fast, remove fast, simple clicks do complex jobs. Your Uninstaller is lightning fast scanning your system for left-overs
Cleanse Uninstaller Pro The fast, easy and complete program uninstaller. Cleanse Uninstaller Pro is a advanced uninstaller that finds and uninstall deletes even the most stubborn software . Uninstall faster, easier and more completely than you do with other programs. No more problem uninstalls. Using the Auto Find uninstall software function all you have to do is drag and drop the programs icon you want to uninstall onto Cleanse Uninstallers icon and Cleanse will Auto Find the program in the uninstall list and start the advanced uninstall process.
We hope you find these resources of use..
The TIB team.