Apps or Plugins can extend the functionalities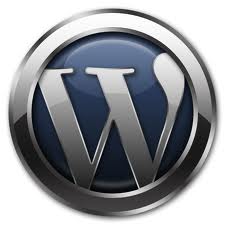 of your wordpress powered website significantly,
we have assembled a list of our favorites

Akismet
This handy little plugin stops others from spamming you with comments on your posts.
Nextgen Gallery
NextGEN Gallery is the most popular photo gallery plugin with
over 5 million downloads.It's great for Managing product Galleries.
WordPress Facebook Fan Box Widget
This pligin helps you display your facebook friends within a fan box, within your website,
therefore integrating your facebook followers and your website
Smart Sharing
This plugin creates a floating box that floats alongside your posts displaying the top social media icons also allowing your visitors share and vote for your content.
WP to twitter : This great little app will tweet your posts automatically
once you add a new article or post to your Blog.
Tweet old post:
This great app will retweet your tweets at random every hour on the hour,
so you can set your tweeting a semi automatic.
Ultimate Tag Warrior: – With this app you can have tags at the top as
well as at the bottom of your posts, without impacting the themes.
CommentLuv Premium :- This App can be used if you really want to give something
back to the people who take out their precious time to comment on your blog. It helps
comment er to link their name, website, Twitter ID.
Gravatar: – Globally Recognized Avatar, a fantastic App, which is very easy to
create and use and helps you to be identified on the internet.
Gravity Forms: – This App helps you to create a web form and handle different entries.
Image Manager: – Manage the images on your blog with this effective tool
called Image Manager, the name says it all!
Link Within :- This App will help your visitors to be on
your website for a longer time.
WP-Lists:-With this App, you can create a list of anything and use it the way you want.
Edit, update, and add to this list at your ease with this plug-in.
Thank Me Later: – If you want to thank the visitors who comment on your blog,
this is the perfect plug-in for your blog.
Google Sitemaps Generator: – This app will help search engines to
crawl your site more sharply. Recent studies revealed the fact that
this app helps in the ranking the site positively.
Akismet :- If you have do-follow blog, try this App.
This is an anti-spam plug-in that scrutinizes your comments for spam
Audio player: – This App is very easy to activate and configure and automatically
adds audio player to posts. Also very beneficial for users who wants to add Audios to their blogs.
Ranged Popular Posts Widget: – Depending on the Amount of comments left,
this app will display the most popular posts. You can opt for different settings
though, could be all-time popular posts rather than most recent ones.
Scribe SEO :– This App will help you to write your blog effectively and getting
your blog better in terms of SEO. Hit analyse after writing your blog.
Your blog will be scored out of 100%, if you don't get 100%, you will
be advised on improvising the post to achieve 100%. Isn't it great!
Fast Secure Contact Form: – This app works more efficiently with Akismet,
quite helpful for your readers to send you messages via email.
We hope you find these applications of value
Thanks the TIB Team