Chrome is a widely used web browser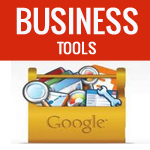 that can quickly and simply sync across
all of your devices. You can also customize
Chrome with a range of extensions.
We have collected some of the best of these
extensions for you. Here they are in no particular order:-
FastestChrome: – FastestChrome extension actually enhances
your web searches. You just need to highlight any word on a page
to get a definition of the term. You can also launch a search for the text.
Bit.ly:- Bit.ly allows you to share content on Twitter and other social
sites as you can save and shorten links with just a single click.
Google Mail Checker: – This extension shows your number of unread
gmail messages in your inbox so you don't have to a new tab or window to check.
GooglePreview: – GooglePreview is very helpful when you're looking for a site
you visited but forget to bookmark it. Don't worry, as the thumbnail image
from this extension can help jog your memory.
Pocket: – Pocket lets you save content for offline viewing across all your devices.
You just need to sign in with a Pocket ID when you login for the first time.
Adblock Plus: – This extension can actually block advertisements on just about
any website and makes it easier for you to scan pages for text and images.
Session Manager: – While working if you have to bounce between multiple web apps
and interfaces, this is a tool for you. This extension helps you to save a web page exactly
as it is, when you are working on different tasks online.
Chrome Remote Desktop : – Chrome Remote Desktop allows users to remotely access
another computer through Chrome browser or a Chromebook. You can remotely
access your applications and files on a fully secured platform.
We hope you find these tools of value
Thanks
The TIB Team