If you imagine yourself traveling free from a heavy laptop with its large battery pack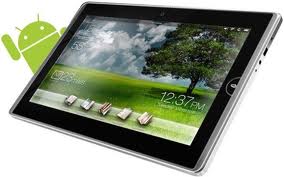 and other bulky business tools, you are not alone.
With the overflowing availability of the tablets with models running
various operating systems in the market nowadays, that dream is now a reality.
The document editing attribute of PC suites such as the Microsoft
Office was brought into the tablet through the mobile
productivity suites. Nevertheless, are they prepared for serious business?
To find out, this article tackles the top four options.
For us to be able to know how well these tablet productivity suites work for document
editing, a two weeks test was done. The test exclusively works on in-demand productivity
apps for iPads and Android slates.
The said apps were used daily for writing, viewing, editing spreadsheets, and creating presentations.
Each app then was evaluated for its ease of use, its interface, Microsoft Office compatibility, and the
syncing abilities with cloud services. And since the concern is all about the full editing capabilities
of the said apps, the free versions for viewing documents were no longer evaluated.
There are two platforms that we will be discussed here separately along with the four Android apps
that have been evaluated: the Google Docs, the ThinkFree Office Mobile, the Data Viz Documents
To Go, and the QuickOffice Pro.
Before we will start discussing each app, you need to know one very important
finding from the said test. Getting an external keyboard would be best if a lot of typing
is done on your tablet. For Android, any Bluetooth keyboard will do the trick.
If your tablet also has a USB port, a PC keyboard will do.
Google Docs Though somewhat imperfect, Google Docs prove to be a significant option to
Microsoft Office on the Internet. It would be interesting to learn the
Android app's performance running on its own OS.
Unsurprisingly disappointing, there is not much you can do with the Google Docs for Android
without a live data connection on the web. The facts that you cannot open documents from
the Google Docs account without a web connection, you cannot cache documents for
future editing, and you cannot create new documents for future uploading makes it hard
to consider this app as a completely featured document editor. Offline editing is a
significant feature, of which its absence limits the app's efficacy.
On the other side of the coin, what you will get with the Google Docs are the set of links to its other web apps and they are Android- friendly. Its design is suitable for phones and not for tablets as its main six buttons leave empty spaces on the tablet screen. Moreover, the Google Docs app looks well and plays nicely with the Android browser.
Though Google Docs has a lot of doc formats' compatibility issues with Microsoft Office, it conveniently imports Office files for editing, viewing, and keeping simple files intact. However, saving the files as Office docx, pptx, or xlsx and preserving documents with complex formatting will lead you to disappointment.
If you are an existing Google Docs user, it is free to download the Google Docs app for Android; given that it is the best app for your particular job. But if your document entails full featured editor with Microsoft Office compatibility and offline usability, you need to consider other apps in this synopsis.
ThinkFree Office
Aside from its name, the ThinkFree Office app's full version is anything but free. For the price of £9.19, this app is just right in line with its offline-capable contenders in this roundup.
ThinkFree can write and read Microsoft Word, PowerPoint, and Excel formats. It also serves as a PDF viewer. It also includes accessibility to ThinkFree Online, integrated accessibility to Google Docs, and allows you to use web-based apps on a PC and Android.
Moreover, ThinkFree has a solid compatibility with Microsoft Office. You will never encounter formatting errors in your documents even if you go back and forth among Word, Excel, PowerPoint and other Android app. The Excel charts in your document will look exactly as you expected it to be in ThinkFree. It is also like any other apps in this roundup. It is especially designed for phones. However, it works well on tablets too. Its interface is simple, clean, and easy to navigate.
On the other hand, there is one oversight on the ThinkFree's part. There is no way for you to open an existing document or start a new document on its home tab. Rather, you have to click on My Docs, Google, or Online tabs to be able to pull up a document. Thus, it only means that you cannot immediately do anything worthwhile right after launching the said app.
During the test, using ThinkFree while gaining access to online services, it crashed many times on the Iconia tablet but not on the HTC Thunderbolt phone.
Documents To Go
Documents To Go mobile office suite is a software that remained as one of the best Smartphone's document editors, though Data Viz has been cranking it out for years. It is the latest update of Android app which comes with interface enhancements tailored a bit better to Honeycomb tablet. Thus, the said app comes with a distinct advantage over ThinkFree and Google Docs in tablet interface.
The Documents To Go interface still looks like a small screen despite its latest Honeycomb enhancements. With a User Interface that can be stretched out for a larger display, it is packed with context menus that are useful for the document that you are working on; making it a better deal and easier to work with compared to ThinkFree.
Moreover, it does an excellent job of managing Microsoft Office files for Excel, Word, and PowerPoint. It also comes with the best Track Changes support. It also allows you to store files locally, sync files, and access files with aplomb in Google Docs. Its Starred Files feature allows you to mark important files easily for future quick retrievals.
With its strong dependability and simple interface, Documents To Go is hard to beat.
Quickoffice HD Pro – Wins it All
In this roundup, there is only one app that has been designed specifically for Android tablets. It is the QuickOffice HD Pro. It is fully designed for phones and tablet displays. Its HD feature spreads and fills out the entire tablet screen, giving it a striking appeal. At £12.26, it is 33 percent higher compared to its competitors. However, the extra cost provides additional usability.
On launching the said mobile office app to your tablet, you would feel like it was made for that, and indeed it was. Compared to the first three mobile productivity suites discussed, this app fits exactly on the nine inch tablet display. Its tablet-centric menus work the same way in full screen.
Just like their Microsoft Office counterparts, the objects such as text boxes and photos in the QuickOffice HD Pro's documents provide easy repositioning and resizing. Looking at all levels; this suite is definitely the best Android editing environment.
Moreover, Quickoffice HD Pro also includes support for Dropbox, Box, Huddle, Apple MobileMe accounts, and SugarSync. With hands down, it also comes with a lineup of the best cloud options. It is also just at par with ThinkFree and Documents To Go when it comes to Microsoft Office formatting. It also browses and opens zipped files and reads PDF files as well.
Consequently, you will only need to grab two things if you want to get your work done while on the go using the Android tablet: a Bluetooth keyboard and the QuickOffice HD Pro.